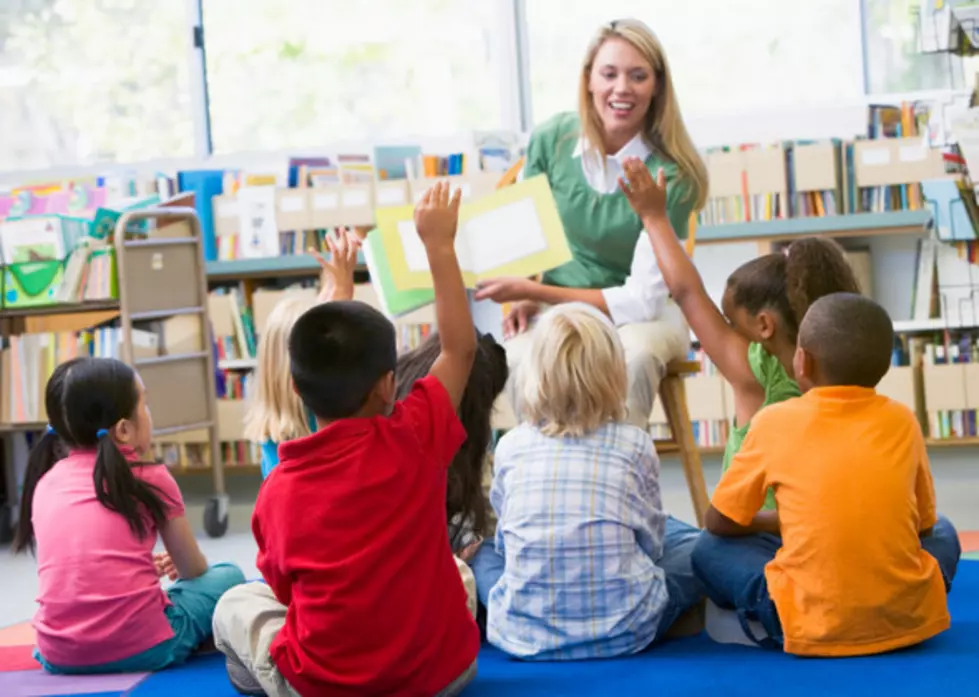 Thank A Teacher And Win $500
Credit: Catherine Yeulet Source: ThinkStock
I know it's the middle of the summer and the last thing you may be thinking about is school, but there is a way you can reward a special teacher and, in turn, reward yourself. In an effort to thank one million teachers, Crayola created a contest to have students and former students get creative and win some money in return. According to Simplemost.com, Crayola is holding a student art contest that ten winners will ultimately win $1000 to split with their favorite teacher they thank. Plus each thank you note made gets you a chance to be selected as one of the nine finalists to win the grand prize of a $10,000 classroom makeover. Also one will be featured on a box of Crayola crayons.
You can enter the "Thank A Teacher" contest every day until August 25th by uploading a picture of your handmade thank you note. The catch is that you must be over 13 to enter and you must have your parent's permission if you are under 18. You must also check with your favorite teacher if it's okay that you nominate them. I'm sure they will be fine with it. Check out the rules here.
Even if you don't win, it's nice to show a little appreciation for that special teacher.