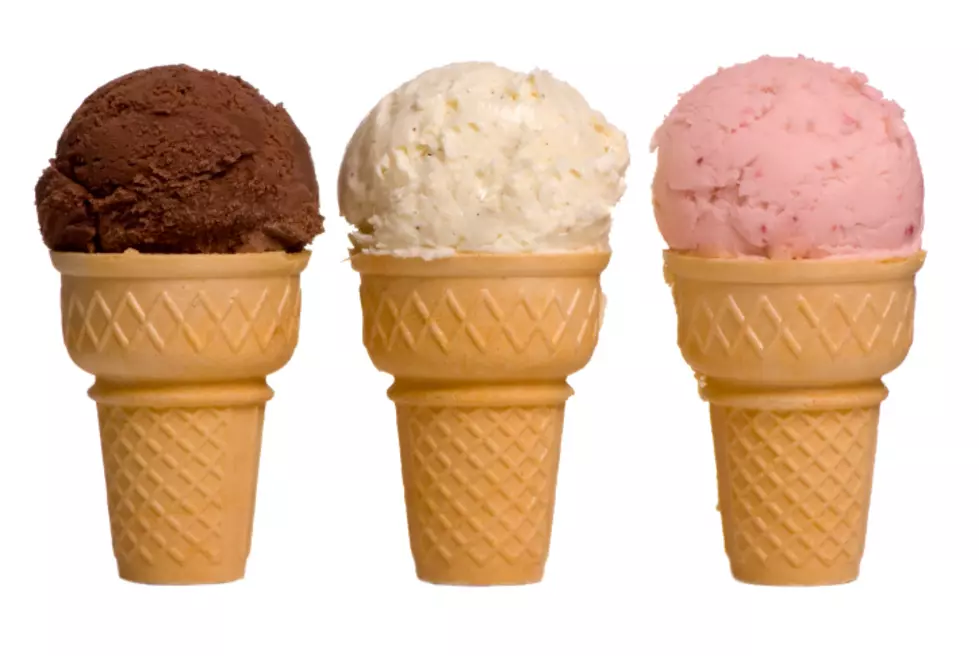 Sweet Ice Cream Deal On Valentine's Day
Credit: Thinkstock/Thomas Perkins
There is a great deal just in time for the sweetest day of the year. Here's how to get an ice cream cone on Valentine's Day for just fifty cents. I am in love with Stewart's ice cream anytime of the year. But coming this Thursday, Valentine's Day, they have sweetened the deal. According to TimesUnion.com, you are able to get a single scoop of any Stewart's ice cream for just fifty cents.
Stewart's has a long list of delicious flavors. My favorites are Peanut Butter Pandemonium and Heavenly Hash but they have so many to choose from. They are also unveiling a new limited-edition flavor for Valentine's Day. It's called Cherry Loves Chocolate. It has cherry-flavored ice cream with dark chocolate flakes and red cherries.
Take advantage of fifty cent cones on Valentine's Day at Stewart's. To find a location near you, click HERE.