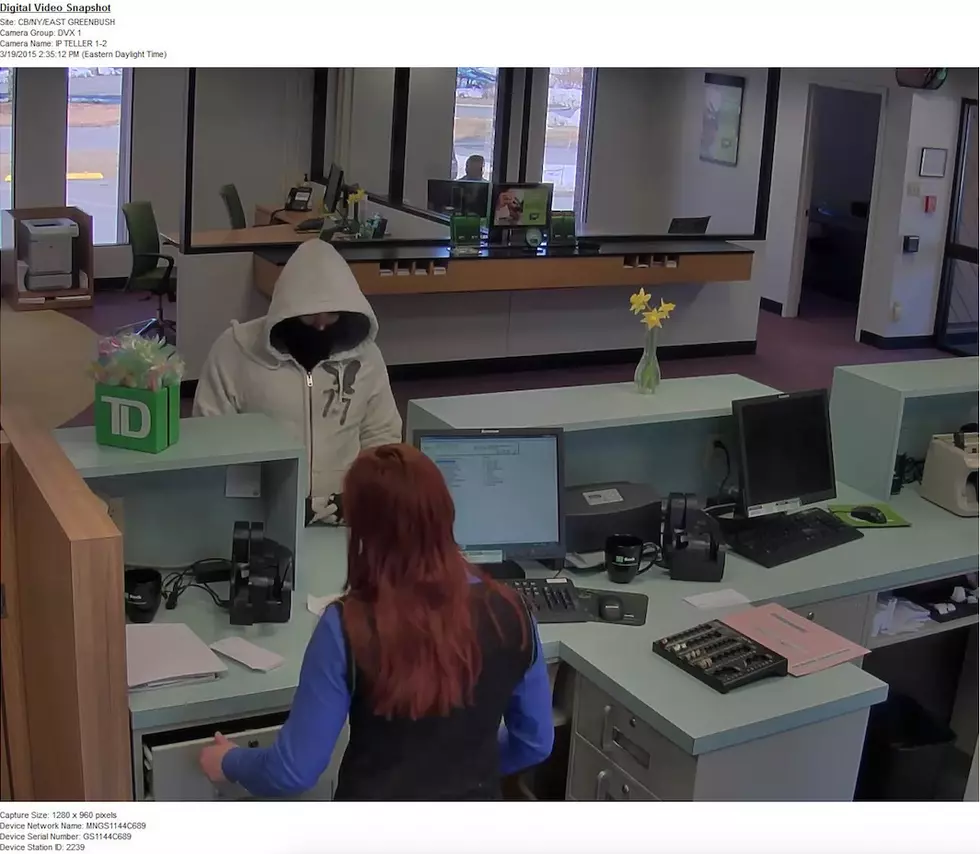 Suspected Bank Robber Arrested
Robbery Suspect (Photo provided by the East Greenbush Police Department)
On Thursday, March 19, the TD Bank branch at 71 Troy Road in East Greenbush was robbed.  The robber handed a note to the teller that demanded money and threatened to use a gun. Several hundred dollars were taken and no one was injured.
The East Greenbush 911 Center had immediately issued and all points bulletin. This brought several officers from different Albany area police agencies into the investigation. The multiple agency bulletin paid off. A 34-year-old Albany man has been arrested for the robbery.
Matzen has been charged with Robbery in the first degree and Grand Larceny in the second degree. He was sent to Rensselaer County Jail, and has a preliminary hearing scheduled for March 30.