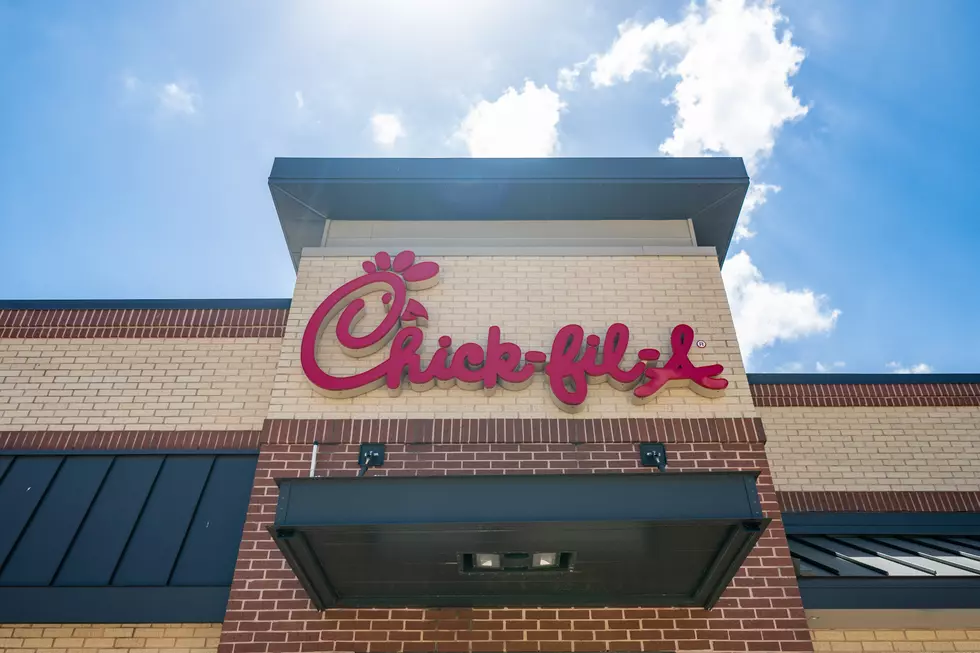 Holy Cow! Chick-fil-A Announces Next Capital Region Location
Getty Images
It's hard to imagine any other fast-food restaurant causing so much buzz. The fanatical hope surrounding this chain's advance into the Capital Region has led to years of rumors, hoaxes, and false alarms. When the chicken giant announced its new location in Clifton Park, fans were overjoyed.
Now we're getting two. It's official: Chick-fil-A is coming to Rensselaer County.
Chickens Don't Have To Fly
It will be nice to see an end to the long-standing "you have to buy a plane ticket" jokes. Currently, the only Chick-fil-A in the Capital Region is famously located inside Albany International.
If you're worried about the amount of time standing between you and your waffle fries, construction is supposed to go quickly – in fact, it may even catch up to the schedule of its future sister restaurant in Clifton Park. Both locations could even open the same day, with a joint grand opening celebration across the Capital Region. Regardless, the new Rensselaer County stop should open in late fall or early winter.
Chick-fil-A Grand Openings are typically massive affairs, that give away a year's worth of free food to the first one hundred customers in line. Many camp out overnight or even days in advance for the honor.
Where Exactly In Rensselaer County Is The New Chick-fil-A?
The Times Union reports a permit has been filed for a Chick-fil-A located between East Greenbush and Troy. And yes, the permits include one of the chain's famous drive-thrus, a fabled and terrifying model of food-service efficiency.
The exact address is 502 North Greenbush Road, more commonly known as Route 4. The popular Atlanta-based chicken restaurant says these two locations are only the beginning, and is actively scouting more future areas for chicken-based-pilgrimages.
50 Most Popular Chain Restaurants in America
YouGov investigated the most popular dining brands in the country, and Stacker compiled the list to give readers context on the findings. Read on to look through America's vast and divergent variety of restaurants—maybe you'll even find a favorite or two.
10 Fast Food Restaurants We Want In New York State
Fast food restaurants that we want in New York State.
Would You Live In This Kooky New York Fast Food House?