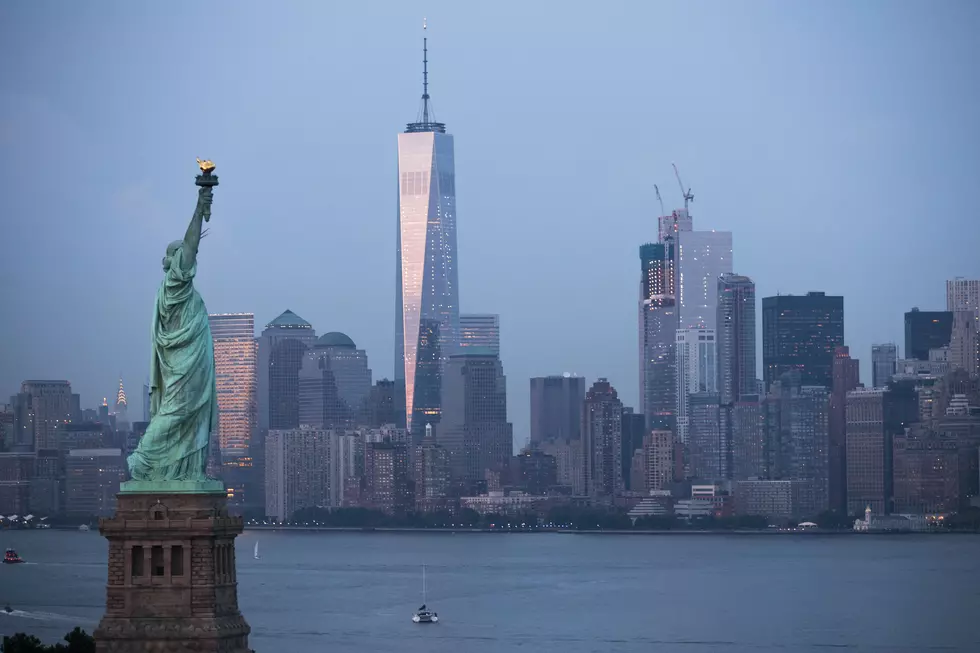 Surprising Facts That We All Should Know About New York
Getty Images
I have lived in the Capital Region most of my life, give or take a long stretch in Ohio. You would think I would know some facts about our great state of New York. Well, apparently not, as I did not even know our state flower was a Rose! What? I thought it was a tulip, hence the Tulip Fest.
That got me thinking, what other facts about this great state of ours do I not know. So I did some digging, and here is what I found. See if you remember taking notes on these facts in social studies class.
Highest Mount In New York: Mount Marcy. Mount Marcy is located in the Adirondack Mountains and is the highest point in New York, reaching an elevation of 5,344 feet above sea level. Mt. Marcy is in west-central Essex county, about 12 miles south of Lake Placid village.
New York State Bird, Eastern BlueBird. The eastern bluebird is a small North American bird you can see in open woodlands, farmlands, and orchards. Male Eastern Bluebirds have royal blue on the back and head and warm red-brown on the breast. Some believe the bluebird symbolizes joy and hope; others that good news will be arriving soon.
New York was one of the original thirteen colonies that formed the United States. (Ok, this one I knew)
The first people arrived in New York around 10,000 B.C.
New York City is the most populous city in the United States, and the New York metropolitan area is one of the most populous in the world. Buffalo is the second-largest city in the state after New York City, while Mechanicville is the smallest (by area). Go Mechanicville!!!
Joseph Gayetty of New York City invented toilet paper. Of course, a New Yorker created T.P.!
Albany International Airport (ALB), established in 1928, is the oldest municipal airport in the U.S.
After Washington, New York produces the most apples in the country.
After the Brooklyn Bridge was complete and opened to the public, 21 elephants and seventeen camels crossed the bridge to demonstrate that the bridge was safe and ready for use. 
There are plenty more facts about New York, but this should get you at least second place on trivia night! 
LOOK: Here Are the 25 Best Places to Live in New York State
Stacker
compiled a list of the best places to live in New York using data from
Niche
. Niche ranks places to live based on a variety of factors including cost of living, schools, health care, recreation, and weather. Cities, suburbs, and towns were included. Listings and images are from
realtor.com
.
On the list, there's a robust mix of offerings from great schools and nightlife to high walkability and public parks. Some areas have enjoyed rapid growth thanks to new businesses moving to the area, while others offer glimpses into area history with well-preserved architecture and museums. Keep reading to see if your hometown made the list.
These Are The 9 Richest Places To Live in New York State