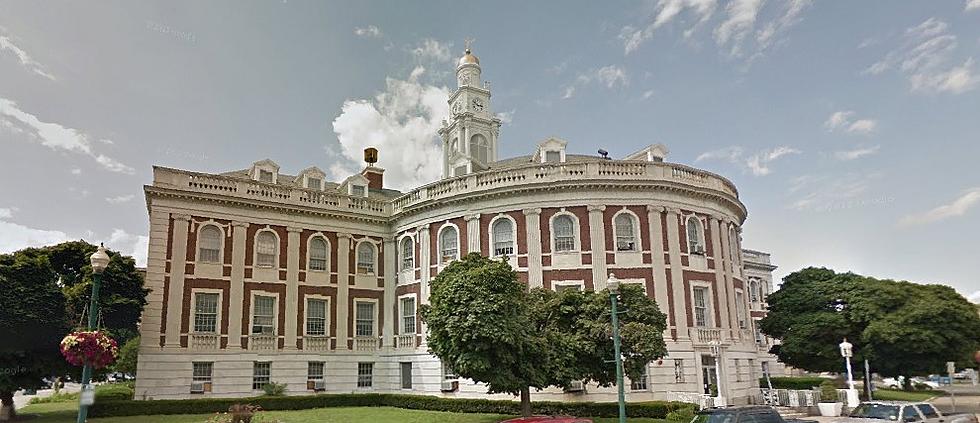 Schenectady Officer Goes Above and Beyond for Fire Victims [PHOTO]
Schenectady's City Hall - Google Street View
I love being from Schenectady and love the police officers that protect my family and me every day. That's when I'm not surprised to see the kind things my local police department does for those in need.
You probably heard about the fire that happened in Schenectady on Wednesday. The Times Union reported that two houses were wrecked in the fire on Georgetta Dix Place. The fire ended up leaving nine adults and children homeless, though safe.
One of the reasons they all got out safely was because of the children. One resident said that her 5-year-old nephew was the one who woke her to warn her of the fire. Another little girl, 10-years-old, helped many of the five children escape the fire to safety. These children were heroes.
While the American Red Cross was there to provide assistance to the families, one member, Tommy Smith, caught a beautiful moment from the Schenectady Police Department. As their Facebook post says, "Sometimes in moments of great loss it's the littlest things that give us the most comfort." Sgt. Jeffrey McCutcheon decided to make sure the kids weren't left with absolutely nothing and provided them with stuffed animals and toys that he purchased to give them a sense of comfort after all of that loss. It's officers like this and departments like this that go above and beyond that make a community like Schenectady a great one.