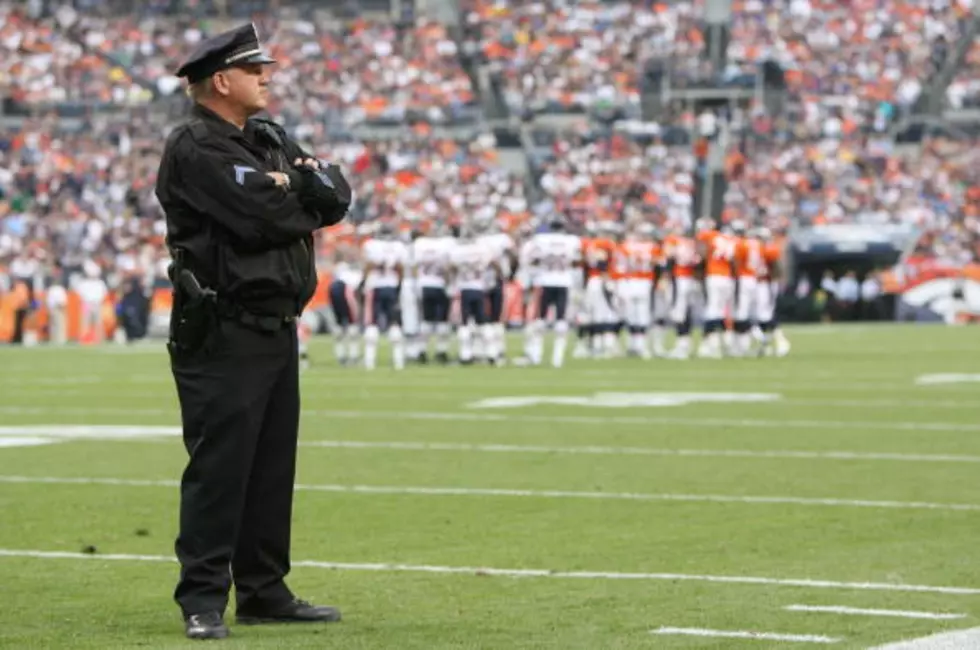 NFL Players Busy This Off Season But Not As Busy As The Police
Courtesy of Doug Pensinger, Getty Images
I've noticed that every since talks have broken down and the clubs aren't allowed to contact or punish the players it has been like the wild west! It seems like every player is getting busted.
Here's a list of the ones that come to mind: 
Cowboys Wide Receiver Dez Bryant got himself into trouble for wearing very baggy pants very low at an upscale Dallas mall. The wide out and three friends were asked to pull up their pants. In response, Bryant not-so-calmly used some choice words to express his displeasure about the request to mall security, who were in fact off-duty police officers. Bryant was issued with a verbal criminal trespassing citation after the run-in.
Eagles Offensive Tackle King Dunlap was arrested in Nashville early this March for refusing to move his car. His car was parked on a sidewalk outside of the arena when he was asked by police to move his vehicle. Dunlap said that he needed to be there in order to pick up his wheelchair-bound father. Dunlap was again told to move the car, but refused and was then arrested.
Good news Eagles fans! Dunlap will have company in court. Offensive Tackle Jason Peters was on his way to club as a guest of rapper Rick Ross. He was approached by police for loud music coming from his car. Peters refused to show his license to police. This refusal got Peters slapped with a charge of resisting arrest.
World Champion Green Bay Packers Defensive Lineman Johnny Jolly got himself into serious. He was arrested in Houston for possessing 600 grams of codeine. Jolly was charged with two counts of possession of a controlled substance.
Let's not forget Kansas City Chiefs Line Backer Mike Vrabel who was arrested after a "unfortunate misunderstand" where he took booze without paying for it.
Tampa Bay Buccaneers Corner Back Aquib Talib is charged with aggravated assault with a deadly weapon. The charges stem from a domestic incident on March 21 2011 involving Talib, his mother, his sister and his sister's boyfriend. Talib is said to have fired a gun at his sister's boyfriend. Talib is charged with a second-degree felony and faces a jail sentence ranging from five to twenty years.
Tennessee Titans Wide Receiver Kenny Britt faces three charges stemming from a police chase in his hometown of Bayonne, N.J., according to reports. Britt was charged with eluding an officer, lying to an officer hindering apprehension, and obstructing government function, according to FOXSports.com.
According to Police the incident occurred Tuesday afternoon when Britt was caught driving 71 mph in a 50 mph zone. When an officer attempted to pull the vehicle over, Britt Took off and wove through traffic before exiting, the police report said. By the time Police caught up to Britt and his friend they were walking away from Britt's Porsche which was parked. Britt admitted it was his car but not that he was driving it.
I worry that while I write this countless other NFL stars are being hand cuffed!