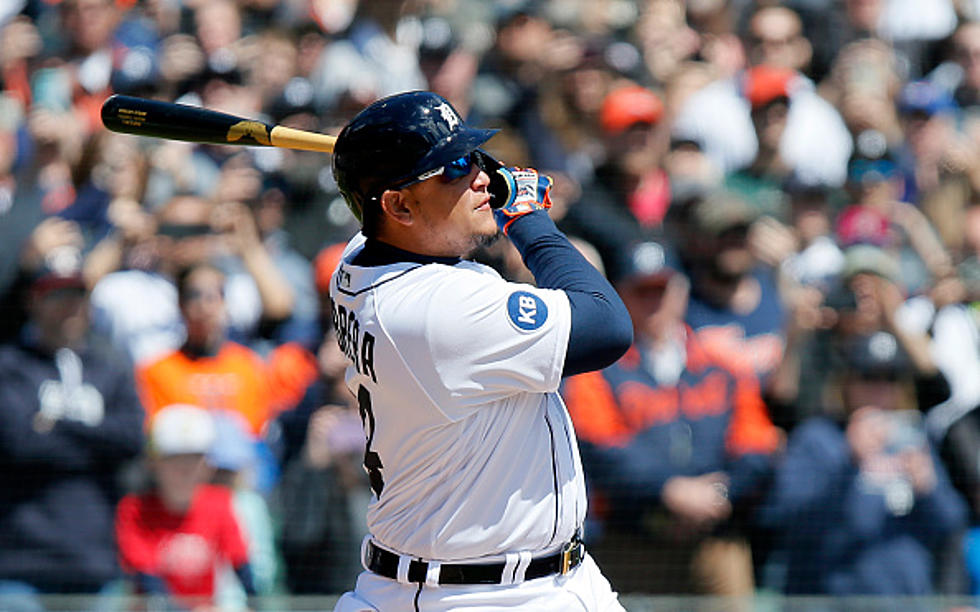 New York Yankees Intentionally Pass On History
Getty Images
Home team fans always want to see a victory. On days like Thursday afternoon in Detroit, when the Tigers hosted the New York Yankees in the final game of the three-game series, some in attendance were there for another reason as well, history. Sometimes history has to wait as a result of the opposing team's strategy to win the game and let's just say, that made the Comerica Park faithful less than happy.
"It's a baseball call all the way, but there's no doubt that there's a little more feeling to it, understanding the situation. But in the end, you have to go with what you think is right within the context of the game." That's what Yankees manager Aaron Boone told Erik Boland of newsday.com, regarding the Yankees choice to stall history.
Even the Yankees pitcher that had a chance to be part of the history books knew the right decision. "We're trying to win a game." Lucas Luetge told newsday.com. "As great as it is to see 3,000, we're not concerned about it as much as they are." The history fans were there to see was Detroit favorite Miguel Cabrera's 3,000th hit.
Cabrera, the future Hall of Famer, entered the game with 2999 base-hits. After going 0 for 3, the ever popular 39-year-old Venezuela native, had one more opportunity in the 8th inning. He would face Yankees left-hander Lucas Luetge. The batter prior to Cabrera, Detroit third baseman, Jeimer Candelario hit into a 1-2-3 double play.
With runners on second and third and the Pinstripes trailing 1-0, Yankees manager Aaron Boone intentionally walked Cabrera with first base open and the left-handed hitter Austin Meadows due up next. It was the only and correct baseball move for Boone and the Yankees. The 21,000 plus Detroit fans that came to the ballpark in the middle of a work day to see that hit rained boos on the Bronx Bombers. Sorry history fans. That's the game.
How did the 20-year MLB veteran respond? "My on base percentage went up. And we scored two runs. That's the beauty of baseball... I would rather go 0-for-3 and see my team win," Cabrera told reporters. It's all perspective. 3000 hits will come, maybe today, for Miguel Cabrera and we will be watching out for him in Cooperstown in a few years.
10 Capital Region Golf Courses You Can Play For Under $40
Taking a look around the Capital Region at some of New York's finest public golf courses, I was able to find more than a few that won't break the bank. Check out these affordable options, so you can save and play the links more often!
New York Colleges That Made The Top 50 Most Expensive In America
CBSNEWS.com did a Top 50 Most Expensive Colleges and Universities in America. Let's see which New York colleges made the list.
See Bob Weir At New York's Radio City Music Hall For His "Ace" Album 50-Year Celebration
Bob Weir & The Wolf Brothers came to New York's Radio City Music Hall to celebrate 50 years since the release of his solo "Ace" album, which included such Grateful Dead staples as Playin' In The Band, Looks Like Rain and Mexicali Blues. The two night run April 2nd and 3rd featured special guests and sold out performances.