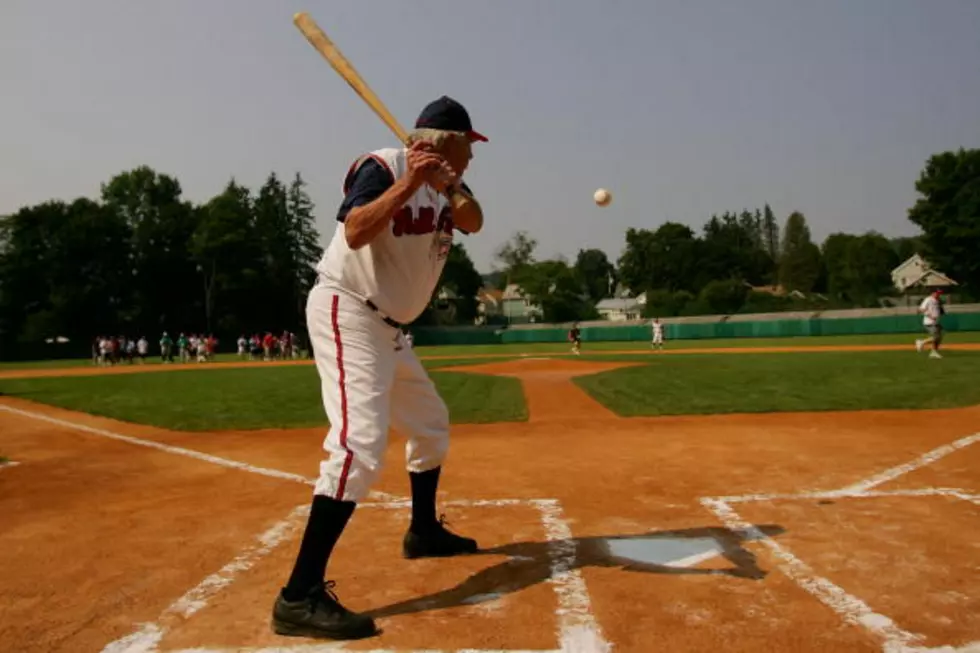 Hall Of Fame Classic Returns To Cooperstown This Weekend
Getty Images
There are so many cool baseball events that go on in Cooperstown each summer. The Hall of Fame Classic baseball game played at Doubleday Field is one of them and is a tradition that goes back a few generations. Names like Brooks Robinson, Ozzie Smith, Earl Weaver and Wade Boggs are just a few of the names that have highlighted the games over the years. The Classic was cancelled in 2020, and again last year.
This Saturday, a little over an hour from Albany, 7 Hall of Fame members will joined by 25 retired Major Leaguers to play in one of the nation's oldest baseball stadiums, Doubleday Field. Ozzie Smith, Wade Boggs and Tim Raines lead a fun filled afternoon. As Dan Bahl of the The Drive wrote, there will be a several former New York Yankees and Mets there.
The National Baseball Hall of Fame Classic's days festivities begin with a Home Run Derby at noon followed by the game at 1pm. Tickets are $11. Get them before you go because the 3rd base bleachers are going to be refurbished.
The Hall of Fame Classic is an easy Saturday late morning trip from Albany. It is a fantastic afternoon filled with fun, memories and plenty of laughs. Here is the address: Doubleday Field, 1 Doubleday Ct, Cooperstown, NY 13326. The field is walking distance from the museum with awesome restaurants and stores along the way. Enjoy your Memorial Day weekend!
Bethlehem Little League Clinic Goes #BatsOutForLazar
All funds raised are being donated to the Epilepsy Foundation of Northeastern New York.
Ex-Capital Region Manager Takes Down New York Mets Polar Bear
In the final game of the three game series, the New York Mets and St. Louis Cardinals were involved in a bench clearing brawl. A former Tri City ValleyCats manager was right in the thick of things.