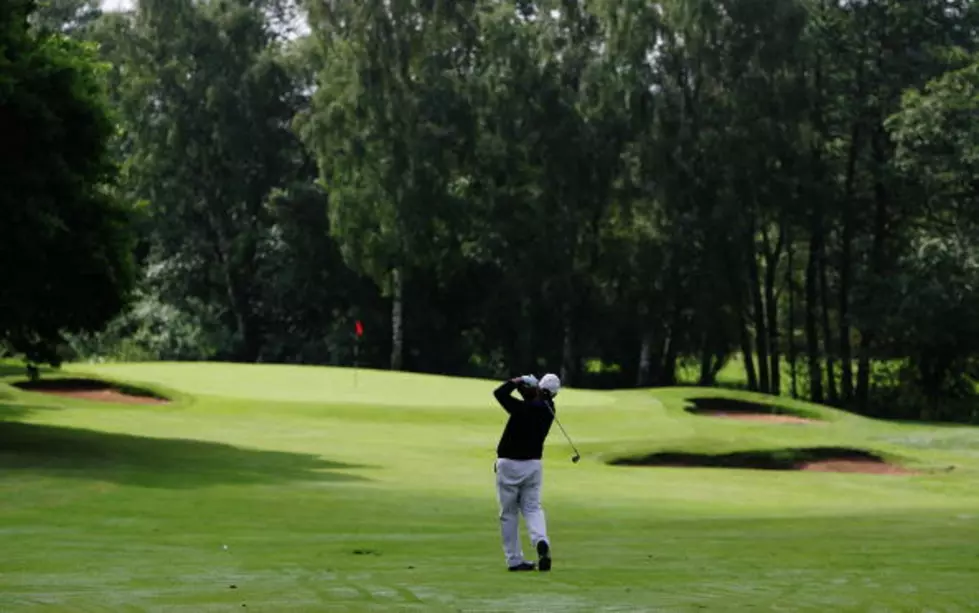 How About A Cool Day Of Capital Region Golf As A Gift For Dad?
Getty Images
With Father's Day quickly approaching, a chance to give that extra special gift is rapidly diminishing. Golf gift certificates are great but they are usually for one greens fee or the pro shop. Why not give Dad the opportunity to take whomever he wants out for a day of golf? This is definitely a gift on the pricey side, so shakedown those siblings to put some cash towards a memorable Father's Day gift.
Let's start with two of the more affordable public courses in the area that most would say, play like a country club. Both make for a terrific place for Dad to take his buddies or his family, if he so chooses. Then there are two other area courses that a bit more pricey but as far as the level of golf course, they are both worth it. Either way, this is a gift that will provide smiles when your Father's Day gift is opened.
The first of the two affordable courses is Orchard Creek Golf Club in Altamont, NY. Orchard Creek is a terrific course with outstanding views of the Helderberg Mountains. The course conditions are always well maintained and pace is generally good on weekdays. A foursome with a cart will cost about $200. Dad will be happy.
The next on the relatively affordable big gift for Dad list is Saratoga State Park Golf Course. The course is laid out within the state park's beautiful pine trees. The course can be challenging because it is designed so you should use most every club in your bag. The greens can be deceptive. It's a golfer's course. A foursome with a cart will run you a little less than $200.
Now we get to the more pricey options. These definitely make a great group gift. The first is Saratoga National. The course layout and maintenance is of championship pedigree. Make no mistake, this is a challenging golf course. The clubhouse, restaurant and pro shop are first rate. The amenities are plentiful. A foursome with cart most times, non-track season, goes for a little less than $600.
The final destination is a little outside of the Capital Region but to me, it's the best of them all, Leatherstocking Golf Course in beautiful Cooperstown, New York. Leatherstocking runs along the west side of Otsego Lake and finishes at the beautiful Otesaga Hotel. It is a little more than an hour and fifteen minutes from Albany and is well worth the trip. A foursome with a cart will run you about $500. It will be a day of golf, Dad won't forget.
This Father's Day be sure to give Dad a gift he will remember. If you can't really afford one of these elaborate golf excursions for Dad and his buddies, give him some unconditional love. He'll like that more. Happy Father's Day to all of the Dads out there!
Which Capital Region Counties Are Ranked The Healthiest In NY?
Can you live longer depending on where you live? This research says you can and ranks the healthiest counties in New York State. So, we broke it down to the Capital Region.
New York Colleges That Made The Top 50 Most Expensive In America
CBSNEWS.com did a Top 50 Most Expensive Colleges and Universities in America. Let's see which New York colleges made the list.