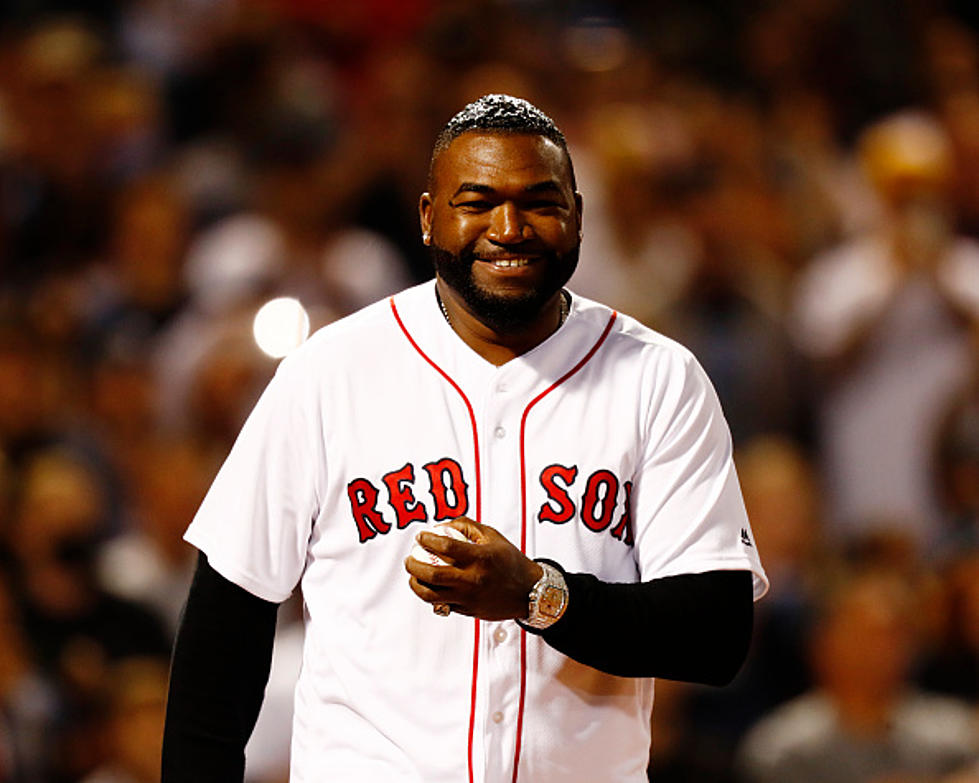 New York Writer & Voter Says MLB 'Covered Up' For 'Big Papi'
Getty Images
The National Baseball Hall of Fame revealed on Tuesday that former Boston Red Sox slugger David Ortiz will headline the 2022 induction class in Cooperstown on Sunday, July 24th. Yes, there will be 'Golden Era' inductees, Gil Hodges (it's about time), Jim Kaat, Minnie Minosa, Tony Oliva, New Yorker Bud Fowler and another overdue inductee, Buck O'Neil. One long-time New York sportswriter, for the New York Daily News, had some pretty strong words Wednesday about why the marquee name, shouldn't be going in.
Bill Madden of the Daily News joined The Drive with Charlie & Dan today and stated that Major League Baseball, and specifically Commissioner Rob Manfred, publicly attempted to minimize David Ortiz's positive test result for PED's, in addition to the slugger's close relationship with a suspected PED drug dealer from the Dominican Republic. Madden backed up his claim as information documented in the book 'The Baseball Cop' written by former Major League Baseball investigator, Eddie Dominguez. The Daily News baseball columnist said that Major League Baseball will one day 'regret' David Ortiz' induction.
According to Madden, Ortiz's close friend was a frequent visitor to a Dominican barbershop in Boston with a gambling parlor in the basement, where witnesses said, his friend known as "Monga" was placing large bets on Red Sox games in 2005. MLB investigators had "Monga" banned from the Red Sox clubhouse. As Madden described it, the investigator flipped when he him on TV, on the field at the 2006 All-Star Game Home Run Derby in Pittsburgh, toweling off Big Papi and the other Dominican players.
In Bill's New York Daily News article, he said, "then-Commissioner Bud Selig and his deputy, Rob Manfred, were told by Ortiz if "Monga" and his posse were not allowed on the field, he would not participate in the Home Run Derby. Ortiz got his way. Not long after, "Monga" was arrested at Ortiz's house, where he was staying, and deported for immigration violations." According to Madden, all of this has been glossed over by Major League Baseball.
Madden talked about a related situation that he described in today's nydailynews.com article, "the infamous assassination attempt on Ortiz in the Dominican Republic on June 9, 2019, reputedly ordered by another Dominican drug lord, a situation that is still being sorted out. Amazingly, with all this PED and Dominican drug baggage, Big Papi is hailed as a hero in Boston and considered an exemplary citizen by baseball – and now a Hall-of-Famer."
I always liked David Ortiz, so I don't know what to think. The guy could hit and he was clutch. I thought the way he rallied Boston after the 'Marathon Bombing' was outstanding. He deserves a ton of credit for what he has done for the city of Boston. I will say, it was a fascinating conversation with Bill Madden on Wednesday. It was full of a ton of information on David Ortiz, along with Madden's National Baseball Hall of Fame voting policies. You can listen to the whole conversation below. He talks about the one guy that should have gotten in this year. Enjoy!
`
2022 Capital Region Concert Calendar
Updated regularly so keep checking back!