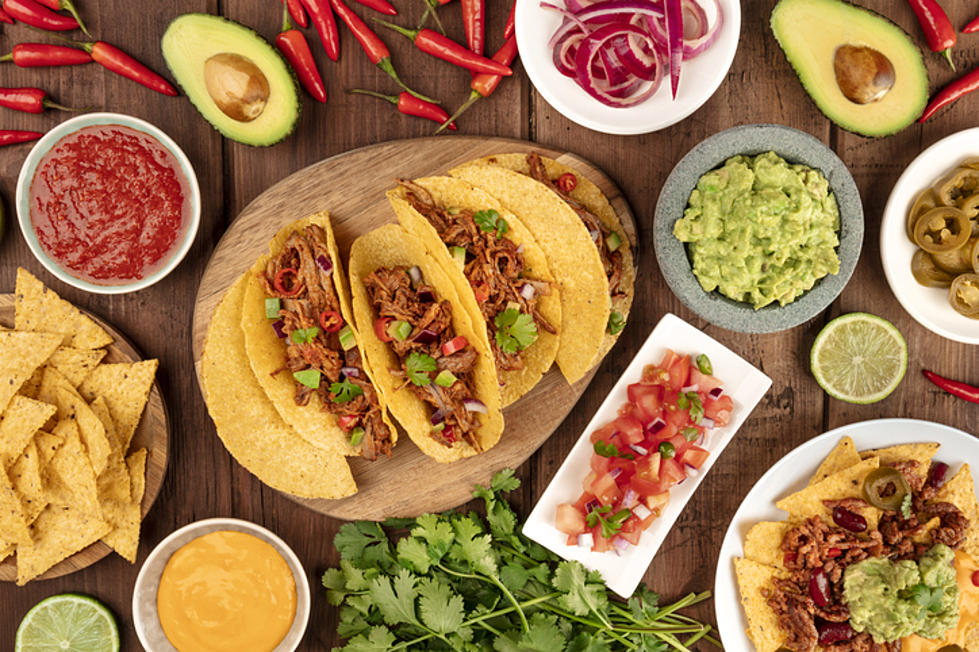 New Taco & Tequila Joint Now Open In Saratoga Springs
Getty Images/iStockphoto
It's only fitting to talk about a cool new spot to get Mexican food on Taco Tuesday.
One of the great things about Saratoga Springs is the plethora of great restaurants, and now there is a new Mexican spot to check out. Tatu Tacos & Tequila is now open at 17 Maple Avenue.  Their website describes the fare as "...food from the Yucatan Peninsula region of Mexico, home to the ancient Mayan civilization. The food that developed in the region has its own style, different from traditional Mexican fare."
So the food sounds like a twist on what you would normally expect with Mexican food. You can check out their menu here. I personally love a menu that is simple, focused and makes me hungry and this one delivers on all three. The options on the Tatu menu sound like they are bursting with flavor.
They also created a really cool dining room and bar, which you can see photos of here - as well as some photos of their delicious looking offerings