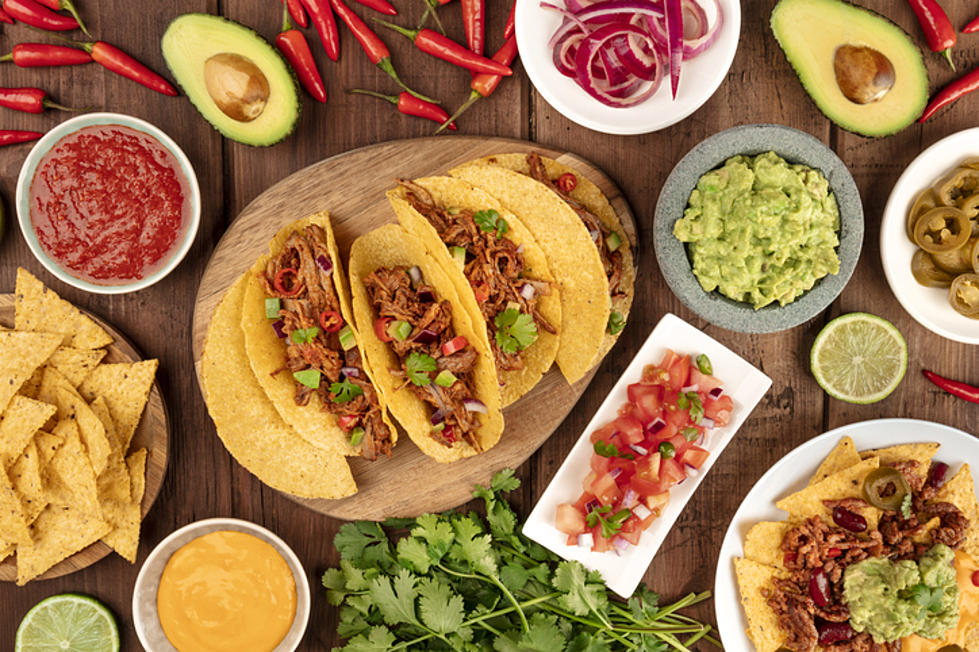 New Latham Taco Joint Sets Opening Date
Getty Images/iStockphoto
The Capital Region's newest taco shop has set a date to open, and it could not be more perfect.
I know you already guessed it! Dos Hermanos Tacos has announced on their Facebook page they will open for business on November 17th. Yes, go ahead and SCREAM IT - on TACO TUESDAY! The taco stand will be located in the Galleria 7 Market on Troy-Schenectady Road in Latham. When we first reported on the new taco establishment last month, we knew this opening was coming as they were putting the finishing touches on the shop, and their menu.
Speaking of their menu, they also released that in all of it's simplistic beauty to their Facebook followers and fans last week. On the menu, which labels Dos Hermano's offerings as "authentically prepared Mexican street food," you will find tacos, quesadillas, and plates, all available with various meats including grilled steak, pork, chicken, and shrimp. Top that off with what Dos Hermanos calls the works of onions, salsa, cilantro, and guacamole and you have what is shaping up to be Taco Tuesday perfection! After reviewing it I am ready to camp out right now in Latham for opening day tacos. In fact, I want these tacos so much I want to sleep in a soft taco shell sleeping bag while waiting for them.
I don't know if it is the Taco Tuesday phenomenon or just our general love for great Mexican food, but we have had some awesome new spots for tacos open here in the Capital Region over the last couple of years.  I think it comes down to tacos simply being a super tasty combo of amazing, fresh ingredients and just fun. Is there anything more fun to eat than tacos, not just on Tuesday, but on any day? Tacos are simply a food that celebrates eating. And I celebrate me a lot of tacos!
Dow Hermanos' website says they will be open Monday through Saturday from 11am to 8pm, plus they will also offer catering options.
Enter your number to get our free mobile app
LOOK: Here are copycat recipes from 20 of the most popular fast food restaurants in America