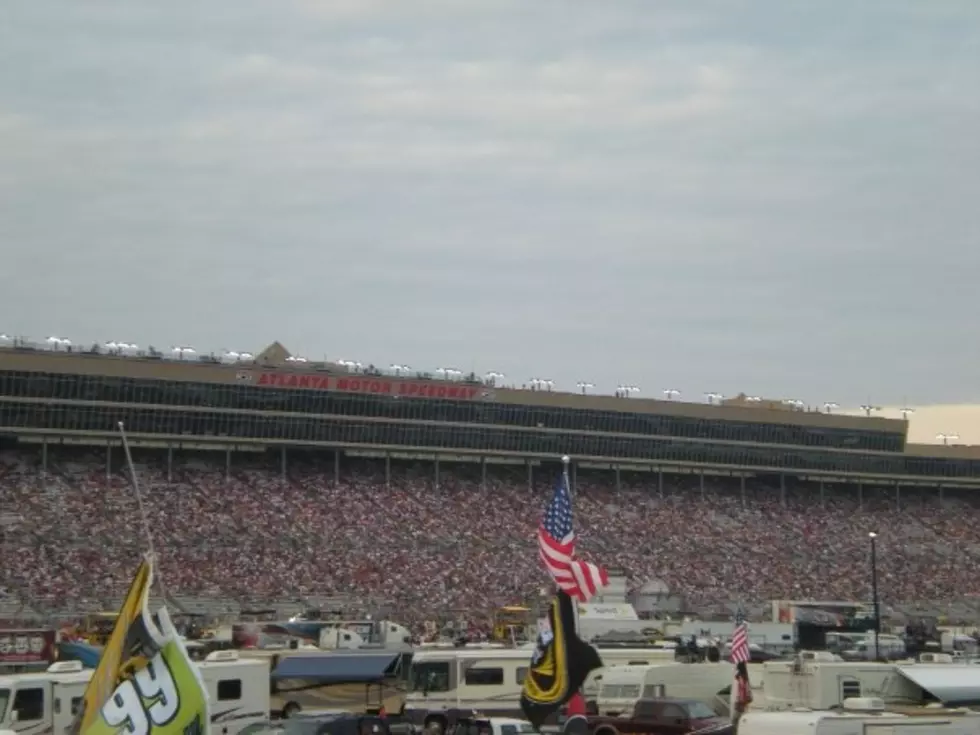 NASCAR…Don't Knock It Til You Tried It
Chrissy, Townsquare Media
After hearing the news that Dale Earnhardt Jr. is retiring, I reflected on the one and only experience I had at an actual NASCAR race. As an avid sports fan, but never a racing fan, I truly had a blast.
I have to admit, NASCAR was never a sport on my radar. I appreciated it from a distance and didn't put down family and friends that enjoyed it. I had watched a race or two from my couch, but usually fell asleep half way through, until I got the opportunity to experience it for myself.
A college friend of mine invited a bunch of us to visit in September of 2009 where her family had infield passes to the Atlanta Motor Speedway. I was blown away with not Conly what big fans they were, but the effort that goes into camping out and living in the infield at a NASCAR race.
My friend's brother gutted out an old school bus, built a full bar inside and bunks to sleep six. He made a viewing deck on top of the bus to have easy access to view the race. That's where we all watched intently as the race went on.
It was exciting, it was loud and we even got to wear the red headsets to listen to the pit crews during the race. I gained a new appreciation of a sport that I had not given a chance before. Ever since then, I sit through an entire race and not only appreciate the sport of racing, but its incredible fans.