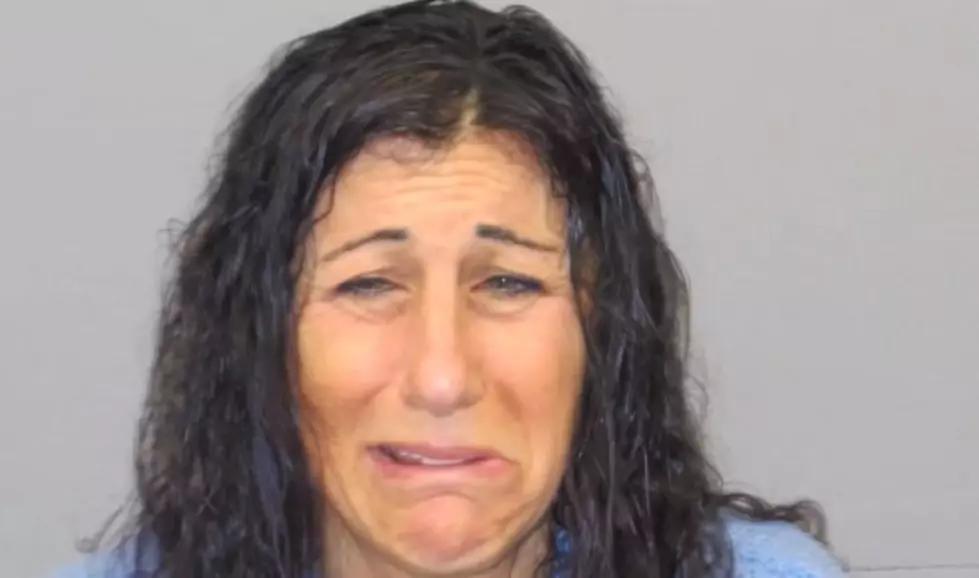 Mass Police Arrest Repeat Parking Lot Pooper
Andrea Grocer -Parking Lot Party- Pooper
They say "when you gotta go, you gotta go" and we've all been there before.  When nature calls and you're not going to make it home, you just hope that the gas station or pizza shop bathroom has been cleaned out in the past few weeks.  A parking lot, for me anyway,  would probably not be my number one option for doing a 'number two'.  But a Massachusetts woman has been caught on store surveillance cameras getting out of her vehicle on multiple occasions, defecating in the parking lot.  The woman claims that she has irritable bowel syndrome causing her to make frequent and sudden pit stops, but the owner of the store isn't buying her excremental excuses.
According to sources, the pooping perp is 51-year-old Andrea Grocer of Ashland, Mass.  She's the one caught on tape, repeatedly dropping trou near the Natick Outdoor Store in Natick, Massachusetts where the owners of the store nabbed her on their surveillance camera.
Grocer is a nanny who works and lives relatively close by so it begs the question, why is she pooping in a parking lot?  She claims it's a result of irritable bowel syndrome, but according to the source, police aren't buying her excuse and felt that she could have simply used a public restroom or even the house where she works as a nanny.
According to the owners of the outdoor store who have seen her do her business multiple times on camera, her and her bowels are as regular as it gets.
"She takes care of business whether it's raining out, whether it's snowing out," said Henry Kanner, the owner of the store.
Grocer faces multiple charges including reckless destruction of property.
Enter your number to get our free mobile app