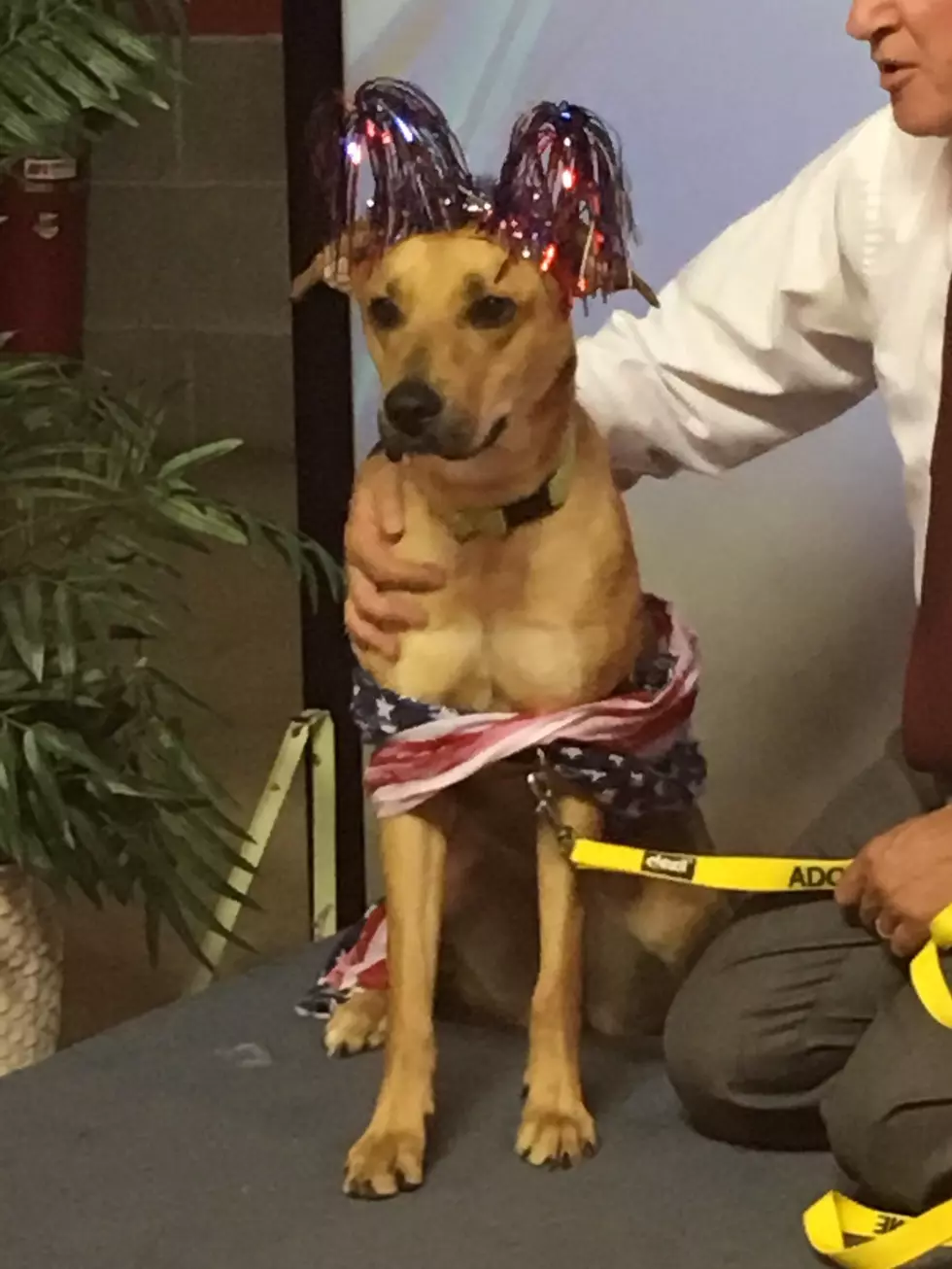 Looking for the Perfect Dog to Add to Your Home? [VIDEO]
Jessica Sims/ Townsquare Media
Fourth of July may be over but Charlene from the Animal Protective Foundation isn't done celebrating. Last night's Pet Connection with Steve Caporizzo featured one of the sweetest dogs just looking for their forever home.
Charlene is a 1 year old sweetheart. Her breed is unknown since she came into the APF as a stray but she acts like a lab and shepard mix. Charlene has been at the APF since May 7th and was adopted briefly but for no fault of hers, the owner realized they couldn't give her the kind of attention she deserved.
After 5 minutes with Charlene, you'll realize how sweet she really is, becoming your friend very quickly. She loves to run and play and her favorite toy is tennis balls, she loves going to run and chase them!
Charlene would do well in a playful house, maybe with other dogs or children who could play with her and continue her obedience training. Charlene does get distracted by cats and thinks of them as toys so a house without cats would be best. Charlene is spayed, vaccinated and microchipped. Currently living in a foster home, if you think Charlene is the dog for you, reach out to the Animal Protective Foundation to set up an appointment.
You can always visit the Animal Protective Foundation while they're open to find the perfect pet for your home. If you think Charlene is the dog for you, call 518-374-3944