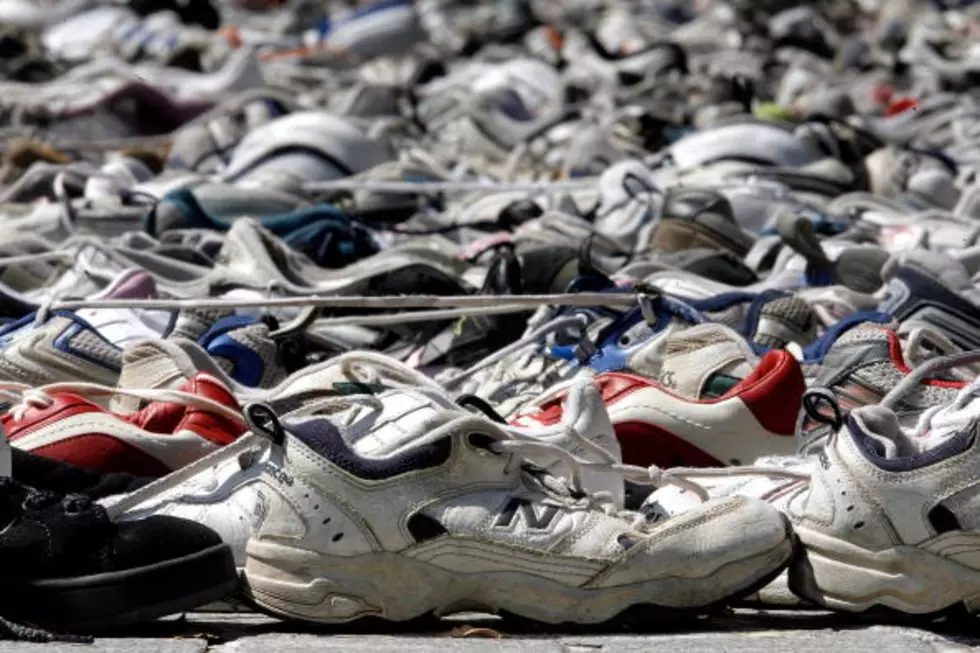 Local School Looking For Old Sneakers For Fundraiser
Chip Somodevilla/Getty Images
If you are looking to throw away old sneakers, there is a perfect place to donate them. It doesn't matter how tattered and worn they are. They will go towards helping a local school.  Westmere Elementary school in Guilderland are doing a different kind of fundraising. According to News Channel 13, the school is hoping to get old sneaker and cleats donated and in turn build a brand new playground.
Each pair donated is worth about one dollar and they are working with a company that recycles them called gotsneakers.com that is located in Florida. In an effort to keep all of those old sneakers out of landfills, they recycle and reuse to fundraise for organizations.
You can drop off your old sneakers and cleats at various locations throughout the Guilderland area. There are collection boxes. You can find them at Macy's in Crossgates, Farnsworth Middle School, Guilderland High, and Elementary schools, Guilderland Town Hall, Pil Sung Taekwondo, Guilderland Martial Arts, Tendercare Child Center, M&T Bank, Pine Grove Methodist, Guilderland YMCA, Guilderland Library, Guilderland Vent Fitness, Tina Marie's Dance Academy and Price Chopper in Slingerlands.
The money raised will go towards building a brand new playground structure that will replace the one that has been there for thirty years.