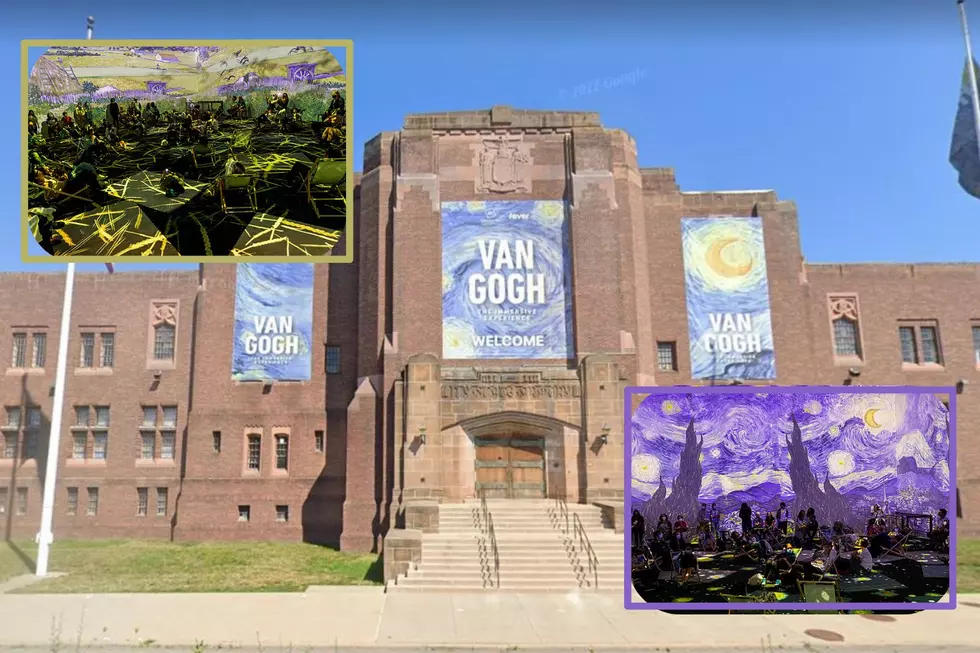 Haven't Seen Schenectady's 'Van Gogh Immersive Experience'? Extended Again!
Canva Getty Images Google Maps
If you haven't made it to the enormously popular "Van Gogh: The Immersive Experience" exhibit in Schenectady yet there is good news. Discover Schenectady announced that they are extending this amazing exhibit through February 2023.
What is the "Van Gogh: The Immersive Experience"?
It opened at the Schenectady Armory Studios on May 26th and has been wowing visitors and getting rave reviews throughout the Capital Region and beyond. It is estimated that nearly 100,000 people of all ages have experienced it.
The expo is a one-of-a-kind art exhibit that features the paintings of Vincent Van Gogh in a digital 360-degree experience. There are two-story projections of the artist's most famous paintings with a twenty thousand square foot light and sound immersion. The experience also uses virtual reality. This is done through the part of the exhibit called "A Day in the Life of the Artist in Arles, France". You will feel like you are actually inside some of Vincent Van Gogh's works.
Why Are They Extending it?
So many people of all ages have seen the exhibit but they wanted to extend the opportunity for many more to appreciate it right in downtown Schenectady. They will now offer "Van Gogh: The Immersive Experience" through February 26th.
How Can We Get Tickets?
You can reserve your tickets (strongly encouraged) by clicking HERE. Standard admission starts at $32 for adults and $19 for children. Discounted tickets are also available for seniors, students, military veterans, families, and larger groups of over nine people.
Dine Inside Enchanted Igloos at These Cool Capital Region Restaurants
You can still eat outside during the winter at these restaurants that offer enchanted igloos. There are three restaurants that are offering this unique and cool dining option. The Barrel in Bolton Landing, The Queensbury Hotel in Glens Falls, and The Inn at Erlowest in Lake George.