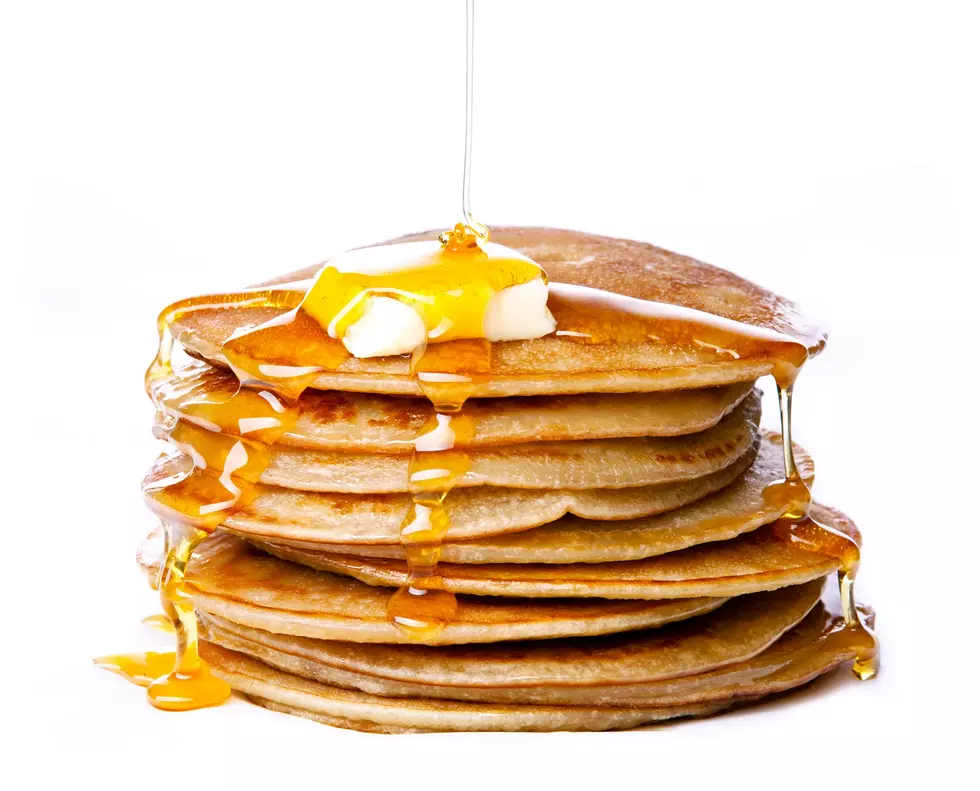 Get Free Pancakes Today And Help A Local Hospital
Lisovskaya/Thnkstock
You can get some free pancakes today and also help out some amazing charities and a local hospital. It is National Pancake Day and IHOP is giving away a free short stack of its Original Buttermilk Pancakes today (Tuesday March 12th). Enjoy the free pancakes from 7am through 7pm.
According to timesunion.com, IHOP is offering free pancakes but hoping that you will make a donation to help children who are battling life threatening illnesses. Their promotion is part of the "Flip it Forward For Kids". All of the donations collected today during the free short stack event will benefit Shriners Hospitals for Children, the Leukemia and Lymphoma Society and Children's Miracle Network hospitals including the Bernard and Millie Duker Children's Hospital at Albany Medical Center.
You are also encouraged to make donations while you are at an IHOP and show support by buying a wall icon. The $5 icon will not only go to the cause, but it will earn you a coupon for $5 off a $10 or more purchase.
To find an IHOP near you, click HERE