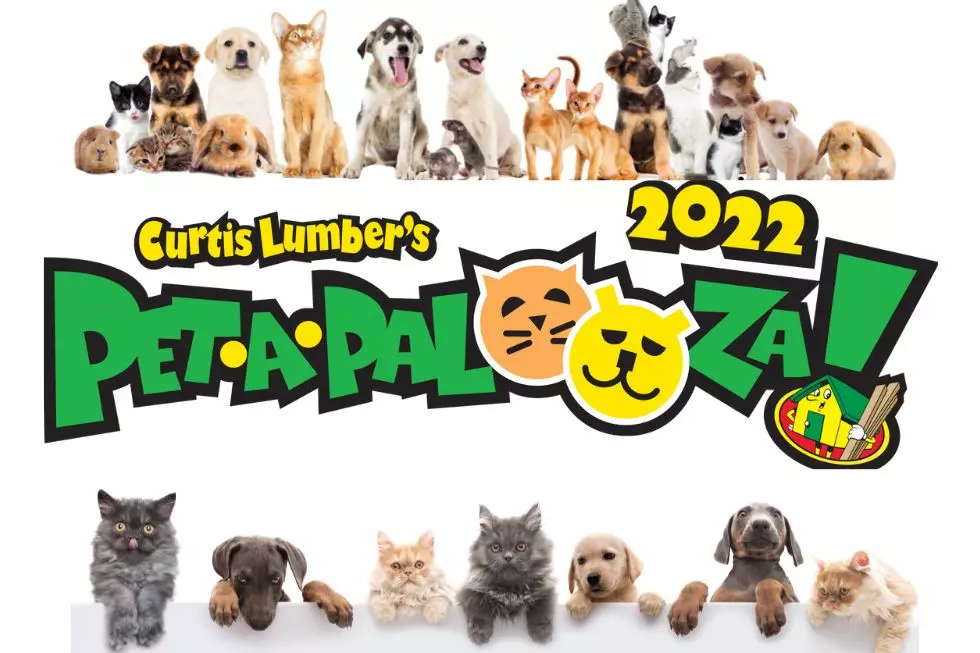 Find Your Forever Furry Friend at Pet-A-Palooza This Saturday!
curtis lumber-Canva
It's the 12th annual Curtis Lumber PetAPalooza! There will be hundreds of adoptable animals available from area shelters and rescue groups. The animals include dogs, cats, bunnies, and more. PetAPalooza is happening Saturday, June 18th at select Curtis Lumber locations!
PetAPalooza is More Than Just a Pet Adoption Event
There will be local veterinarians, groomers, trainers, and other pet service providers on hand offering advice and discounts on their services. There will be raffles, food trucks, and stuff for the family.
How Much Is it to Adopt a Pet at PetAPalooza?
PetAPalooza allows you to adopt affordably. Most rescue groups and animal shelters that are participating are reducing their adoption fees for PetAPalooza. Adoption fees will vary per group. The fees that are charged go towards making sure you are getting a healthy pet. These fees include spaying and neutering, vaccinations, and more. If you were to pay a veterinarian's office when you adopt a new pet, the fees would be much higher.
Be aware, though that some of the animals may not be able to be adopted on Saturday. The animals available for adoption will vary per location.
Which Curtis Lumber Locations Are Participating in PetAPalooza?
There are five Curtis Lumber locations participating in PetAPalooza this Saturday from 10 am until 3 pm. They are:
Ballston Spa - 885 Route 67 Northway Exit 12
Queensbury - 460 Big Bay Road
East Greenbush - 1657 Columbia Turnpike
Plattsburgh - 140 Tom Miller Road
Burlington, VT - 315 Pine Street
This is a rain or shine event. For more information and other fun things planned at the different locations, click HERE.
The Capital Region's 10 Best Ice Cream Stands [RANKED]
Spring and summer in Upstate New York mean 2 things: we spend as much time as possible enjoying the great outdoors and eating all the great ice cream the Capital Region has to offer. And we have so many great spots to enjoy a cold sweet treat! But which ones are the can't miss destinations to enjoy that amazing mix of cream, sugar, and amazing flavorings? From soft serve to hard ice cream to sundaes and banana splits, these are the 10 ice cream shops that GNA listeners voted as the 10 best in the area for 2022.