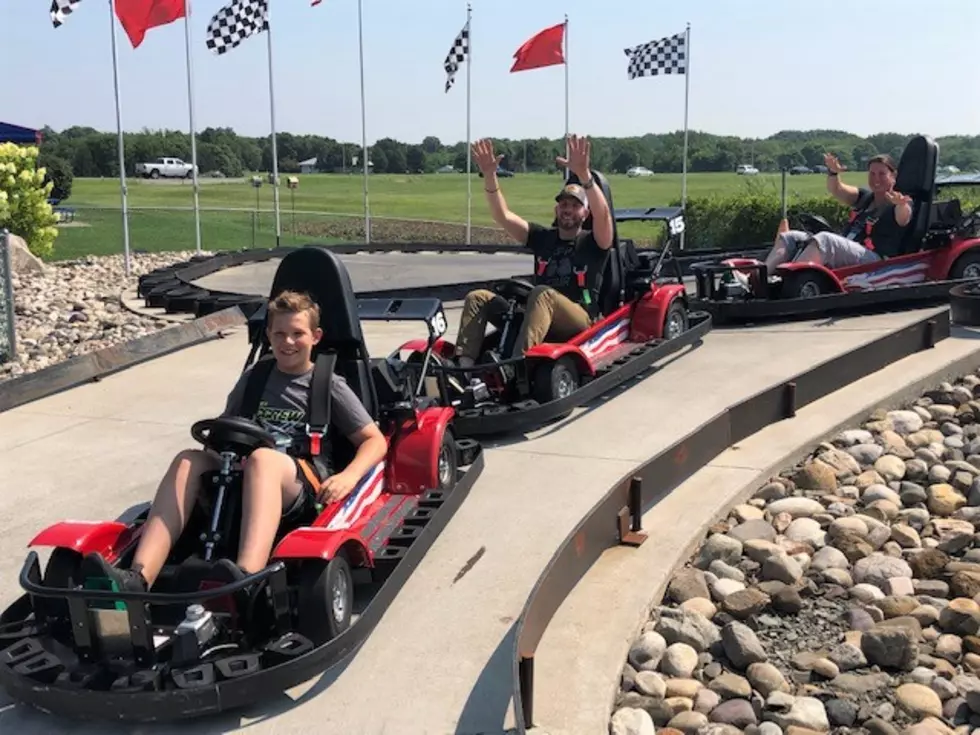 Brian and Chrissy Dusted By 12-Yr-Old Racing Phenom (Video)
Go-Kart racing w 12-yr-old phenom Derrick McGrew Jr.
Derrick McGrew Jr. is a 12-year-old kid from Ballston Spa and for the most part, he does what normal everyday kids do.  He eats ice cream, he plays video games, and watches the NBA.  Most kids his age are curious enough about driving to dabble in some go-karts or even brave enough to sit behind the wheel of mom and dad's car- but not dare drive it.
What separates Derrick from other kids his age is that at 12-years-old, he's not interested in just go-kart racing, he wants to real thing.  This young racing phenom is already becoming somewhat of a legend on local dirt tracks competing against grown men in their 20's, 30's and 40's at speeds up to 90 mph.  Not bad for a kid who is still years away from getting a learner's permit! Derrick Jr. started kart racing when he was 4-years-old and hasn't looked back.  He's a regular at Albany-Saratoga Speedway, the same track his father (and biggest fan) raced successfully for many years.  Derrick Sr. now puts most of his time and resources in Junior's career hoping someday to become the next fresh face of NASCAR.  Chrissy and I were fascinated by his story, and decided to have a friendly little go-kart race at Control Tower Ice Cream; All-4-Fun where the 'loser' had to buy ice cream.  And as you can imagine, we got schooled...