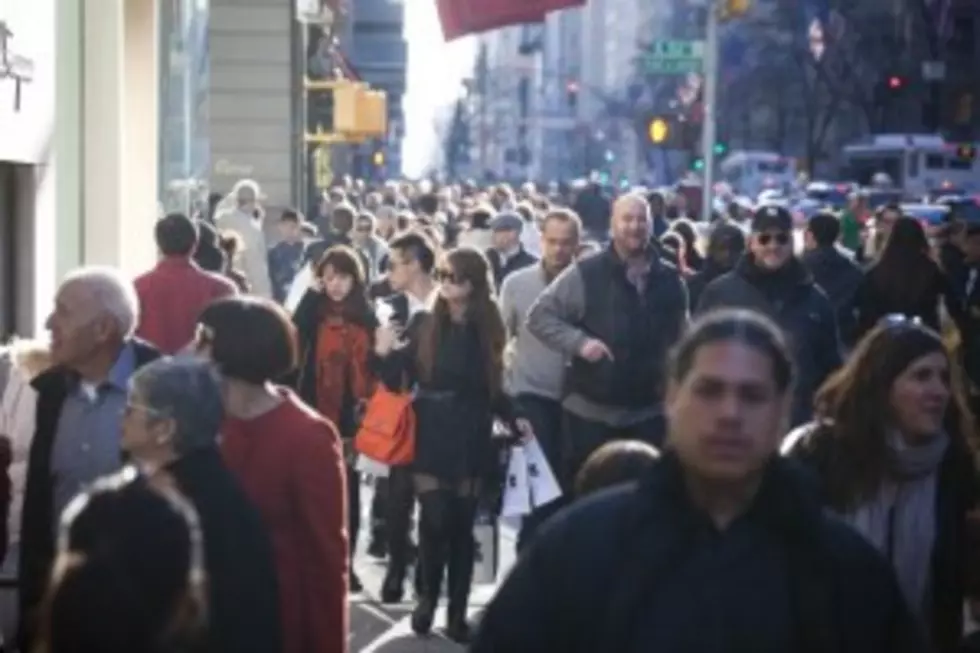 Black Friday Big This Year
Did you go shopping on Black Friday? I have to admit I don't typically participate in the madness of Black Friday. However, this year I decided to venture to the Lee Outlets for their special hours beginning at midnight Friday morning. Crazy, right? I know, but in my defense, it's not as bad as if I drove all the way to Woodbury. It actually wasn't that hectic and it was very fun. We left Albany at 10:30pm and got to the outlets at 11:15, plenty of time to get ample parking and most importantly, lots of time to shop.
I'm not sure if I'm ready to make my way to certain places on Black Friday for those advertised hot ticket items (TVs, computers, etc). At least with closing stores or outlets, there is plenty of of walking room in between stores so that the fresh air wakes you up, gives you your space and you don't feel overwhelmed. There's such a menagerie of stores that unless they curtail to everyone's specific needs, they weren't that crowded.  JCrew, the first store we ent to had quite a few people, but it wasn't like.all havoc was breaking loose. There was a slight line for the fittng room and register, but again, not that bad.
According to CNN.com, preliminary reports show this years's Black Friday was quite profitable. Retail stores saw their strongest sales ever. Last year, sales climbed just 0.3% to $10.7 billion, which was a record. This year, sales climbed 6.6% to an estimated $11.4 billion.
So the question is, did you or someone you know venture out on Black Friday at some point in the day? And if so, did you fulfill a gift selection for someone else or did you fulfill a gift/want for yourself? I promise i won't tell. Yeah right! I want to know, truthfully, if you were gaming to get that hot ticket item that YOU couldn't live without or did you find some great steals for one or a few people on your shopping list. For everyone gift I bought someone else, I bought two for me. Is that so wrong?