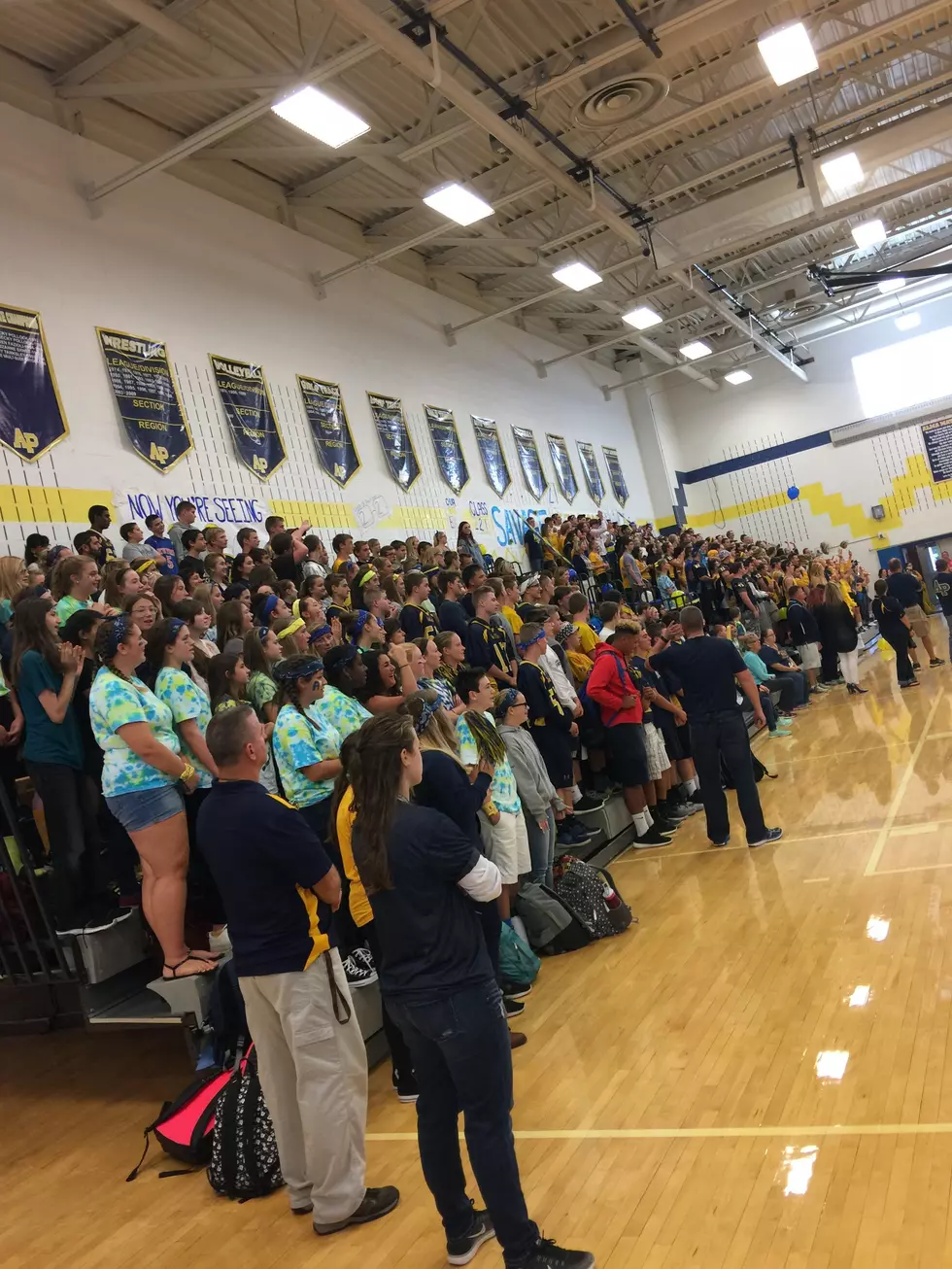 Averill Park High School Has Accepted the Challenge of WGNA's High School Hunger Games
Photo: Bethany
On Friday I got the chance to hang out with the amazing students and staff of Averill Park High School.
It was the day of their Homecoming football game and they were so kind to ask me to host their pep rally!
I had an absolute blast!  The teachers and administration could not have been more kind and welcoming and the students were so fun and spirited!
From now until the end of October the high school will be collecting as many pounds of non-perishable food as they can!  If they collect more food than the other 10 Capital Region high schools in the competition, they will win!
This year's prize is a private acoustic concert by country star Chase Bryant!  And a party for their school at Flight Trampoline Park!
Check out these pics and videos from the event -