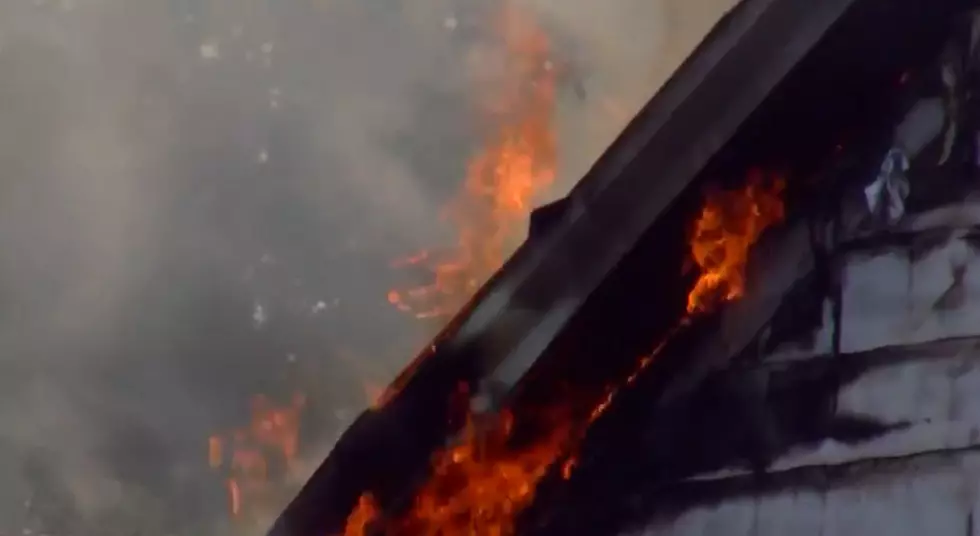 Massive Fire in Rensselaer County, Smoke can be Seen for Miles
News 10
Update 5:26pm: Fire crews say the blaze began in a nearby barn and spread to surrounding buildings. Three barns burned down and part of a house close to the barn was also badly damaged. The barns had to be leveled by an excavator. Fire fighters have yet to say the cause of the blaze, but did say there were propane tanks on fire in one of the barns when they arrived.
NewsChannel 13 reports that no animals were lost in the fire and nobody was injured.
Fire departments are on the scene of a large fire on Old Route 66 in Averill Park. A number of departments from surrounding towns and villages responded to the 3 alarm fire, which reportedly consumed several buildings.
No word on injuries or the cause of the fire as of yet.
Intense Heat: Car Catches on Fire at the Entrance to Shenendehowa Campus
It happened on Friday July 1st, crews were called to the scene around 7pm and had to shut down a portion of the busy Route 146 in Clifton Park as they brought the car fire under control. Nobody was injured, but pretty much all that remains is the metal.
Want to Buy A Fire Department Vehicle?
Stanford Heights Fire Department in Schenectady has, not 1 but 2 emergency vehicles for sale!