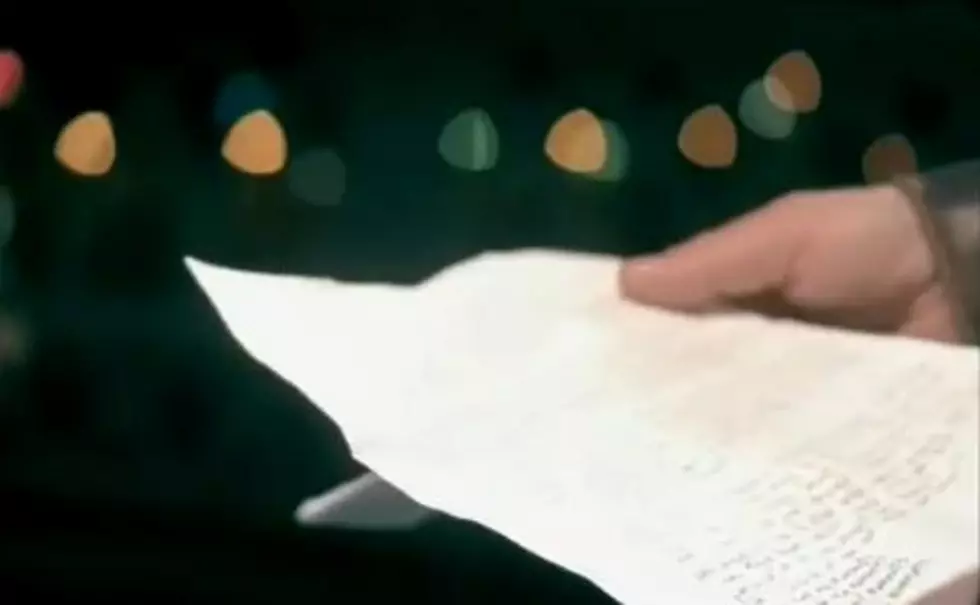 A Dedication To A Cancer Patient And Her Brother On The Sean And Richie Show [AUDIO]
Image: YouTube
Last night in the middle of the night a woman named Michelle E mailed me asking if I could help her thank her Brother. She had recently been diagnosed with a brain tumor and her Brother found words that touched her and helped to give her peace.
She even called me this morning and asked if I had gotten her e mail and wondered if there was anything I could do to help her show her baby Brother how much he meant to her. I have to admit, I was honestly overwhelmed by the thought of trying to do something special and possibly failing to convey the right message myself.
Well I did do the dedication for her to her Brother, and really to everyone out there who have been touched by the love of someone else and felt stronger because of it.
She e mailed me back after and said, they both loved it and the song I chose had now become the favorite song for each of them. It was always one of my favorites.
So if you missed it today, I thought the message in the dedication and the inspiration of two people's love for each other should not go unnoticed. So, if you would, listen to the story and then watch the video for the song I picked out for them. Maybe, you can find a message in it for yourself. God bless.
Here is the audio from the show: 
And here is a video of the song we played by Emerson Drive: