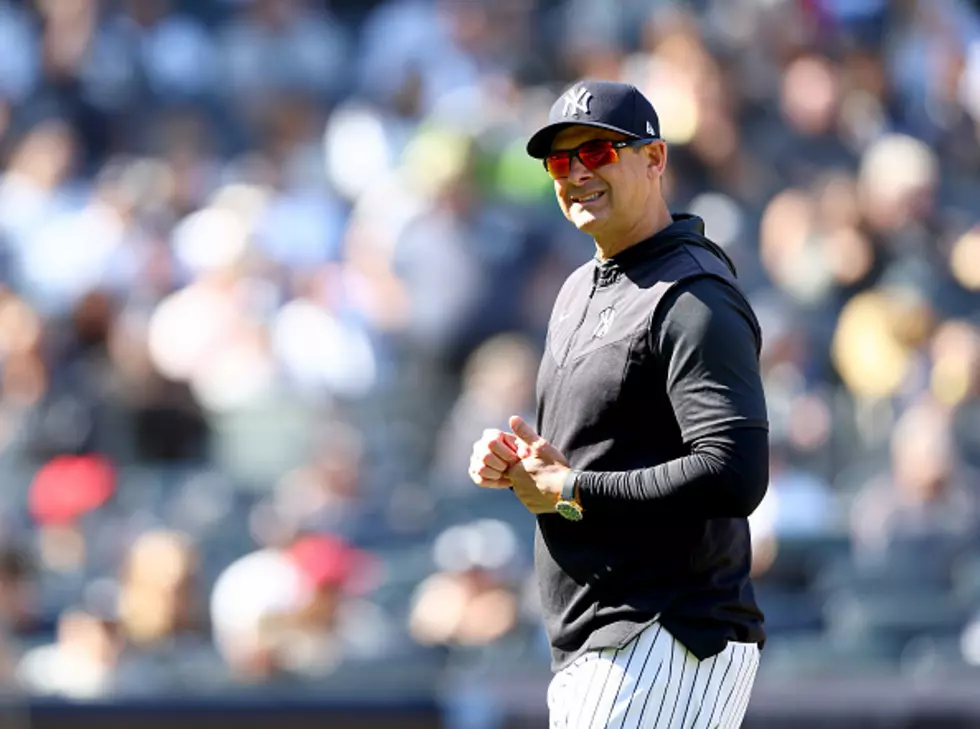 Wins Come As Boone Plugs Holes In New York Yankees
Getty Images
Poker players will tell you that you are only as good as the hand you are dealt. Major League managers will privately tell you the same thing. Seasoned big league skippers, at times, know when to push the right buttons to get their teams going. New York Yankees top dog Aaron Boone did a terrific job pushing some key buttons this weekend that may have resulted in wins but, more importantly, are crucial for the Yankees long-term success.
Let's start on Saturday. After Yankees shortstop Isaiah Kiner-Felafa drove in the game tying run in the bottom of the 9th against Cleveland, Boone could have sent the next hitter, catcher Kyle Higashioka, to the plate. Higgy was 1-3 on the day and, even though the backstop brought his average up to a whopping .121 with the base-hit, it would be strategically appropriate to leave him in the game.
Instead, Boone sent pinch-hitter Gleyber Torres, with his bulky .167 batting average, to the plate in a terrific confidence building situation for the young, former All Star, who is crucial in this Yankees line-up. Torres delivers the walk-off single. The Yankees win. Torres feels great about himself and goes 2 for 3 on Sunday. Boone pushed the right button.
It was no secret that Gerrit Cole had been struggling to be average. He certainly wasn't displaying the types of performances that you come to expect from a $324 million pitcher. According to friend of The Drive with Charlie & Dan Matthew Roberson of nydailynews.com, Cole has thrown 201.1 innings to catcher Kyle Higashioka during his career. Higashioka trails only ex-Pirates Chris Stewart and Francisco Cervelli as Cole's most common battery mate.
Higashioka too had been struggling at the plate. Boone could have given the catcher off on Saturday and he could caught Cole on Sunday but Boone decided the maybe he could push a needed boost button for his star pitcher. So, on Sunday, Jose Trevino got his first start behind the dish for Gerrit Cole. Roberson noted that there had been "a streak of 13 straight starts in which Cole had pitched to Higashioka. The last time Cole had someone other than Higgy squatting for him was July 23, 2021 when Gary Sanchez was behind the plate."
Again Boone pushed the right button. Gerrit Cole pitched his best game since last August, striking out 9 Guardians in 6 2/3 innings. In the same move, the Yankees skipper showed catcher Jose Trevino that the manager has the faith in him to handle the team's highest paid player. That is a big responsibility. Boone is doing a great job pushing the right buttons with the hand he has been dealt. These moves are particularly important early in a competitive season.
Famous People With Ties To The Capital Region
5 Things Upstate New Yorkers Love To Loathe
10 Capital Region Golf Courses You Can Play For Under $40
Taking a look around the Capital Region at some of New York's finest public golf courses, I was able to find more than a few that won't break the bank. Check out these affordable options, so you can save and play the links more often!