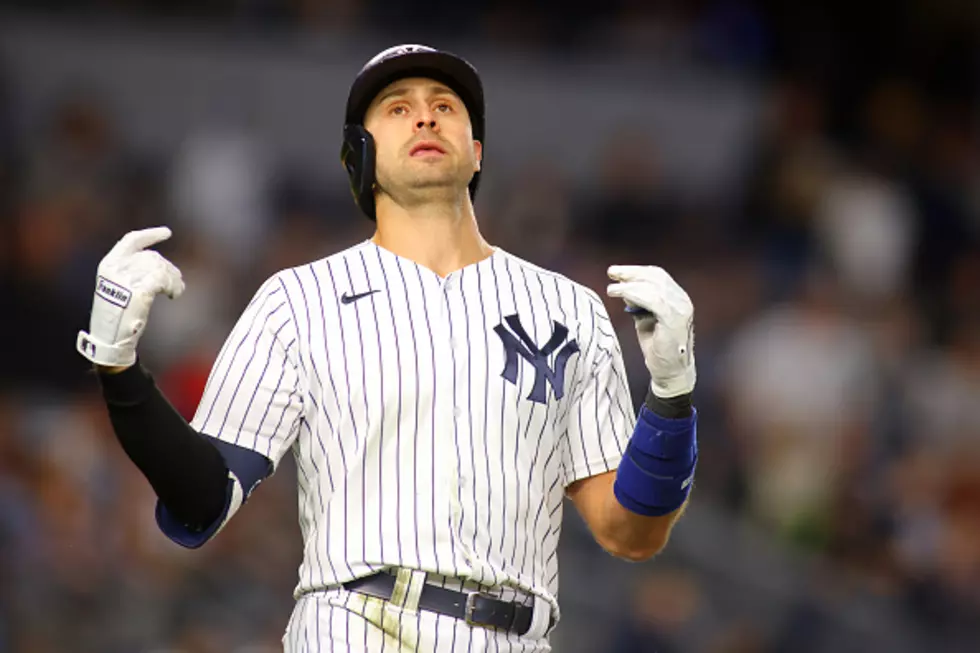 A Valuable Lesson The New York Yankees Get From Queens
Getty Images
"Make the right baseball decision." That is what New York Mets owner Steve Cohen told the Amazin's general manager Billy Eppler on Sunday. When faced with the roster reduction deadline Monday from 28 to 26 players, it wasn't about money. It was about winning. Cohen did what Major League Baseball owners as an entirety should do but especially the New York Yankees. Cohen realizes that the $37.6 million owed to Robinson Canó pales in comparison to the value of bringing a championship to his team's desperate fanbase.
The New York Yankees have not won a World Series championship since 2009. The Bronx Bombers hold the MLB record for World Series victories with 27. According to Forbes.com, the Yankees were valued at $6 billion in 2021, a 14% increase over 2020. I am not going to bore you with math but that's about an $850 million increase in one year. The Yankees operated at a $40 million loss last year coming out of the pandemic. Still they are on the plus side for about $810 million. That's pretty good, one would guess, right?
So, when I see Joey Gallo, with his $10 million annual salary, trucked out into left-field, except for the last two games, I think, why don't the Yankees just cut bait? That would be the "right baseball decision." Yes, the Yankees have won 10 straight games right now and that's terrific but why not be the best? Technically, the Pinstripes are the best team in baseball but there is no doubt that they would be served better by most any MLB outfielder over Joey Gallo.
On Monday, the Yankees reduced their roster by sending one-time prospect Miguel Andújar back to AAA-Scranton/Wilkes-Barre. Andújar has been nothing special since his breakout season in 2018 but at the same time, he has hardly been on the field due to injuries and the pandemic season. Look at the benefits Gleyber Torres is getting by playing on a regular basis.
Joey Gallo hits some pretty cool home-runs when he connects. In his entire career, Gallo strikes out more than 37% of the time he goes to the plate. He is a guaranteed out almost 4 out of every 10 times without even hitting the ball. That is nuts and putting him out there, game after game, is a "poor baseball decision."
It's time for addition by subtraction. Yankees general manager has to do the right thing and give Aaron Boone a better everyday left-fielder than Joey Gallo. The $8 plus million he is owed won't put a dent in the Steinbrenner fortune.
Ex-Capital Region Manager Takes Down New York Mets Polar Bear
In the final game of the three game series, the New York Mets and St. Louis Cardinals were involved in a bench clearing brawl. A former Tri City ValleyCats manager was right in the thick of things.
Which Capital Region Counties Are Ranked The Healthiest In NY?
Can you live longer depending on where you live? This research says you can and ranks the healthiest counties in New York State. So, we broke it down to the Capital Region.
New York Colleges That Made The Top 50 Most Expensive In America
CBSNEWS.com did a Top 50 Most Expensive Colleges and Universities in America. Let's see which New York colleges made the list.