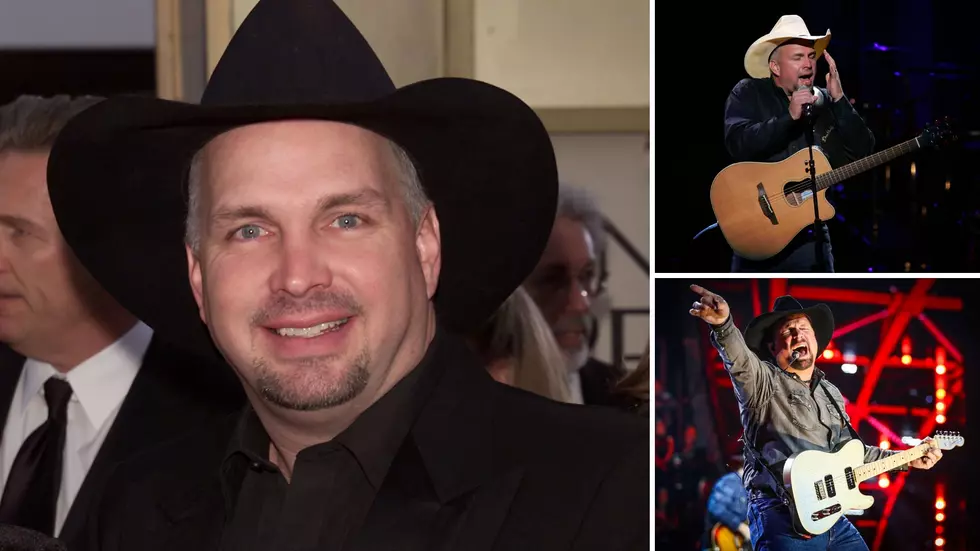 Win Tix for Garth Brooks in Buffalo with GNA's Look-a-Like Contest!
Photo: Getty Images
Do you or someone you know resemble the great Garth Brooks?
We're talking signature hat, guitar, performance headset, beard or no beard -  if so, 1077 GNA has your way into seeing him live, when he brings the energy and the hits to Highmark Stadium in Buffalo on Saturday, July 23rd.
Brian and Chrissy in the Morning on 1077 GNA present "Looks Like Brooks" a Garth Brooks look-a-like contest to win tix for his show in Buffalo in July, and here's what you need to know.
We have a total of 4 pairs of tickets to give away this week.  Submission for the contest begins on  Monday, June 13th, and will end on Thursday, June 16th at 9 am.  4 separate winners will each win (one) pair of tickets to see Garth Brooks in Buffalo.
If you or someone you know resembles or embodies Garth, simply fill out the form below and submit the *photo you think gives you the best chance to win.
*You may submit a photo of yourself, a friend, or someone you know - and the tickets will be awarded to the person who submitted the photo, so even if it's not you in the picture we need all of YOUR information, not theirs.
This contest has ended.
Looks Like Brooks Contest Rules
Garth will bring his amazing live show to Buffalo at Highmark Stadium on Saturday, July 23rd and tickets will now go on-sale Friday, June 17th at 10 am at www.ticketmaster.com/garthbrooks, by calling The Garth Brooks Line at Ticketmaster at 1-877-654-2784, or on the Ticketmaster App.
Fans are being encouraged to check out the "On Sale Tips & Hints" on the Ticketmaster Garth page to create an account or update their current one to speed up their ticket buying process.
Every Country Artist Performing In Upstate NY In 2022
We are set for a big year of Country shows in 2022, and here is a complete list of artists set to perform in 2022 in the Capital Region and all over Upstate New York.
Celebrate the 4th of July At These Capital Region Fireworks Shows
We are just about a month away from the 4th of July. And the only way to celebrate America's 246th birthday this Independence Day is at one of our great Captial Region fireworks shows. So, we compiled this list of local patriotic displays from for to enjoy the "rockets red glare" and "bombs bursting in air." Check out our complete 4th of July Fireworks guide below to find a great show near you!