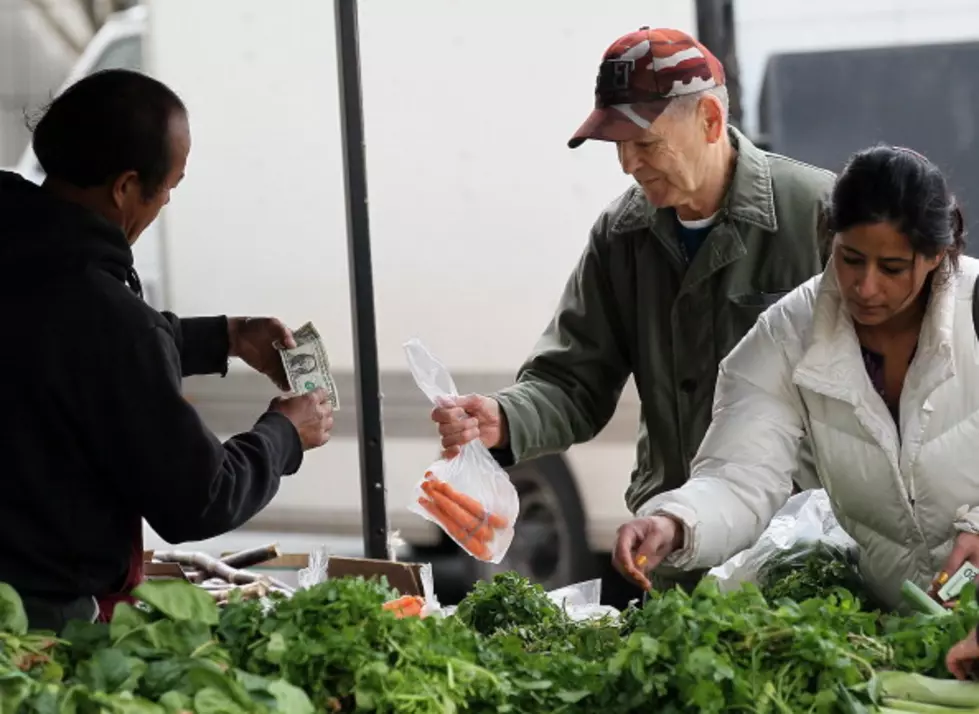 Troy Farmers Market Undergoes Major Change
Justin Sullivan/Getty Images
If you went to the area's biggest farmers market in Troy over the weekend, you may have noticed a difference in how you brought your items back home. The Troy Farmers Market changed their bagging policy to a greener, eco-friendly approach.  Most people seem to be OK with the changes, but it will take a little getting used to.
According to a report from CBS 6 News, the change went into affect on the first Saturday of the new year ahead of NYS plastic bag ban in March.
Single-use plastic bags will no longer be offered by vendors, or used by customers in an attempt to reduce waste.  Instead, people are encouraged to bring their own bags or they may be able to use the bags provided at the market.
The Troy Farmers Market, according to the report, has made the move to compostable  and eco-friendly bags made of biodegradable plastics and paper.  Most consumers seem to be OK with the change, while vendors according to CBS 6 News have had a bit of  'difficulty' adapting to it.