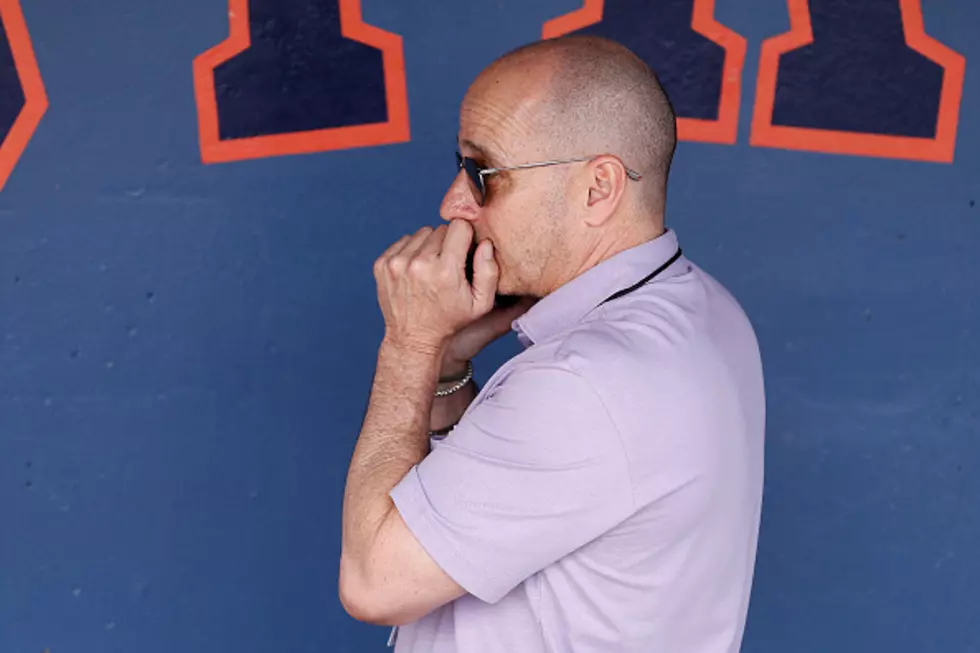 The Unwanted Truth Confirmed By The New York "Yankee Letter"
Getty Images
Some things are pretty simple. Cheating is cheating. There is no, "well, they sort of cheated" in Major League Baseball, where franchises are worth billions and players salaries are predicated on performance. Or maybe there is. On Tuesday, MLB commissioner Rob Manfred's 2017 infamous "Yankee letter" was released, as directed by a judge.
As far as new information, there wasn't much, as far as the degree of cheating by the Pinstripes. The New York Yankees can say what they want, but as confirmed by the letter, the team systematically used electronic devices to obtain signals from their opponent and they relayed the signals to players in the field of play. No one is judging them but that is cheating and it always has been.
Evan Drellich of The Athletic was one of the first to report on the "Yankee Letter" and he broke it down this way. "The Yankees were using their video room to break down sign sequences during the 2015 and 2016 seasons. They were decoding sign sequences in the video room before bringing that information out to the dugout and to runners on second base in what became known as the base runner method." Hmm, sounds like complicated electronic sign stealing.
According to Drellich the 2017-18 Astros and 2017-18 Red Sox used such as system. In addition, the 2017 Astros were found guilty of using a camera in center field that was used to relay exactly what pitch was coming to hitters, as well. That's where former New York Mets and Yankees player Carlos Beltran came in with his famous banging of the garbage can to let hitters know what was coming.
The Bronx Bombers put out a statement following the release of the letter, trying to somehow spin their position. "The Yankees vigorously fought the production of this letter, not only for the legal principle involved, but to prevent the incorrect equating of events that occurred before the establishment of the Commissioner's sign-stealing rules with those that took place after..."
So while the use of TV cameras were a known violation if used to obtain signs, instructional video equipment operated by team personnel seemed OK? No more finger wagging at the Astros. The team cheated. They got caught. Time to move on from 2017.
Famous People With Ties To The Capital Region
5 Things Upstate New Yorkers Love To Loathe
10 Capital Region Golf Courses You Can Play For Under $40
Taking a look around the Capital Region at some of New York's finest public golf courses, I was able to find more than a few that won't break the bank. Check out these affordable options, so you can save and play the links more often!