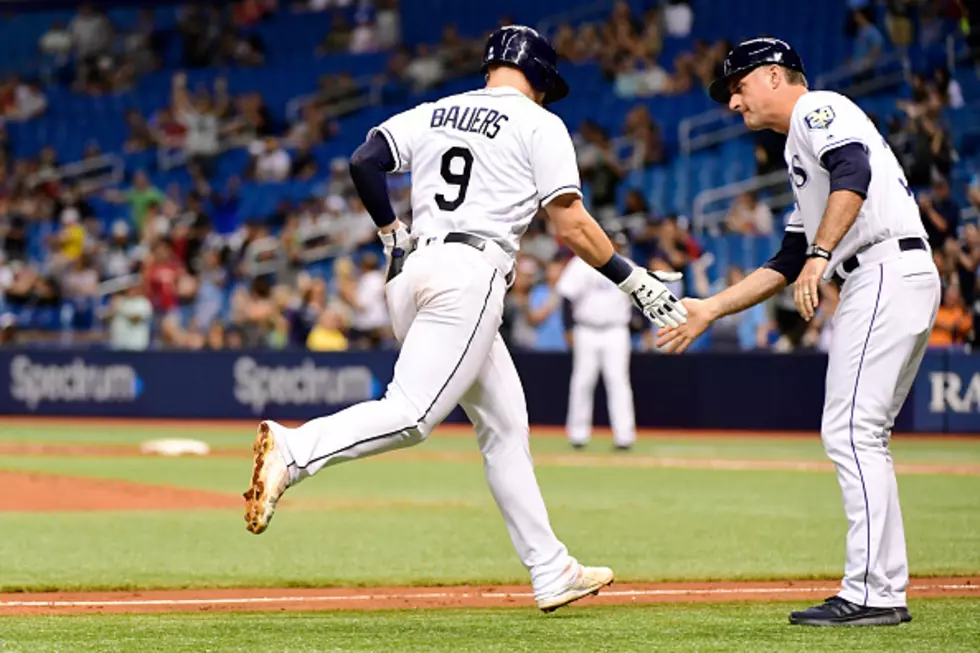 Bethlehem Grad Quatraro Finalist For Next Miami Marlins Manager
Getty Images
Bethlehem High School graduate and bench coach for the Tampa Bay Rays, Matt Quatraro is no stranger to the Major League offseason interview process for managerial openings. Over the past few years, Quatraro has been a lead-dog finalist or among the top candidates for the New York Mets, San Francisco Giants, the Pittsburgh Pirates and the Oakland A's. There is a reason for so much interest. Matt is really good at what he does and now he may get his chance to lead the Miami Marlins.
At the end of the season, Miami sent their manager, former Yankees star Don Mattingly, out the door. The word was that the Marlins ownership felt that their young team was underperforming. Now, according to Craig Mish of SportsGrid, Miami is interviewing Houston Astros bench coach Joe Espada and Quatraro, each for a second time to be the team's new skipper.
Quatraro nearly became the New York Mets manger last winter and was expected to draw similar interest this off season. Apparently, MLB executives think highly of the Bethlehem High grad. Last winter, an executive told John Harper of SNY that Quatraro reminded him of San Diego Padres manager Bob Melvin. "I know Matt fairly well and I see a lot of similarities with Bob," the executive said. "They're both very bright, studious, and they're both low-key personality-wise but very good communicating and developing relationships with players." Matt is a great guy with a terrific sense for the game. He will be a World Champion manager someday soon.
New York's 15 Biggest Party Schools Ranked For 2022
This ranking comes from the US college aggregate website
Niche
. Started in 2002, Niche provides comprehensive reviews and information for colleges on pretty much anything you'd want to search. They used student reviews and other data to pull this together, so we're standing by it. Now let's get this party started!
OPEN - These New York Stores Will Be Open on Thanksgiving 2022
These New York stores will be open on Thanksgiving but many have limited hours.