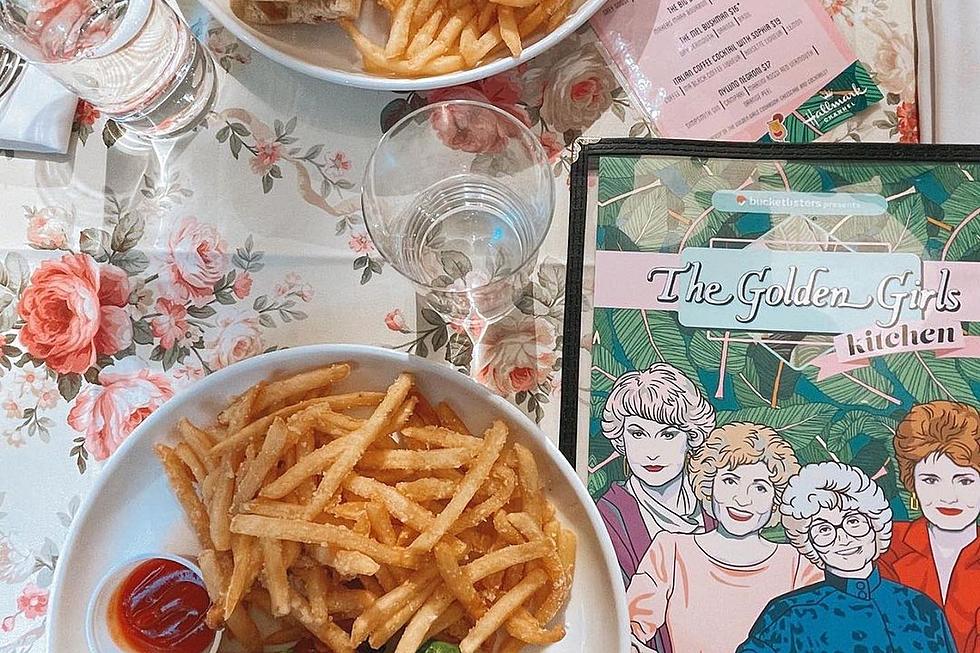 Thank You For Bringing Your Friends to NYC's Golden Girls Kitchen [PICS]
Golden Girls Kitchen Facebook page
Just a short jaunt into New York City and you can be transported to Miami to visit The Golden Girls Kitchen. You will be immersed in everything you remember about the iconic television series. It is complete with the lanai, the kitchen, Blanche's Boudoir, and cheesecake!
What is the Golden Girls Kitchen in NYC?
This is a must-do experience for any fan of The Golden Girls. It's inspired by Blanche, Rose, Dorothy, and Sofia, and all of their hangouts sprinkled in with other memorable moments from the show.
You and your friends can dine at this exclusive experience. Your ticket includes a ninety-minute reservation and your choice of a Golden Main slice of cheesecake.
There are also plenty of places for photo ops throughout The Golden Girls Kitchen. You can snap a photo of Blanche's Boudoir, with that famous palm print bedspread, and shag carpet.
You and your girlfriends can chat on the iconic yellow phone in the kitchen.
Or maybe you want to head out to the lanai for some fresh air and girl talk.
How Do You Make Reservations for the Golden Girls Kitchen in NYC?
The Golden Girls Kitchen is located at the Seaport in New York City at 19 Fulton Street. Prices start at $40 per person and The Golden Girls Kitchen is open Wednesdays and Thursdays from 2 pm until 10:30 pm. Fridays from 2 pm until 11:15 pm, Saturdays from 10 am until 11:15 pm, and Sunday's 10 am until 10:30 pm with special Drag Shows through March. To make a reservation, click HERE.
Check out exclusive Golden Girls Kitchen merchandise.
Dine Inside Enchanted Igloos at These Cool Capital Region Restaurants
You can still eat outside during the winter at these restaurants that offer enchanted igloos. There are a few restaurants that are offering this unique and cool dining option. The Barrel in Bolton Landing, The Queensbury Hotel in Glens Falls, The Inn at Erlowest in Lake George, and La Capital Tacos in Troy.