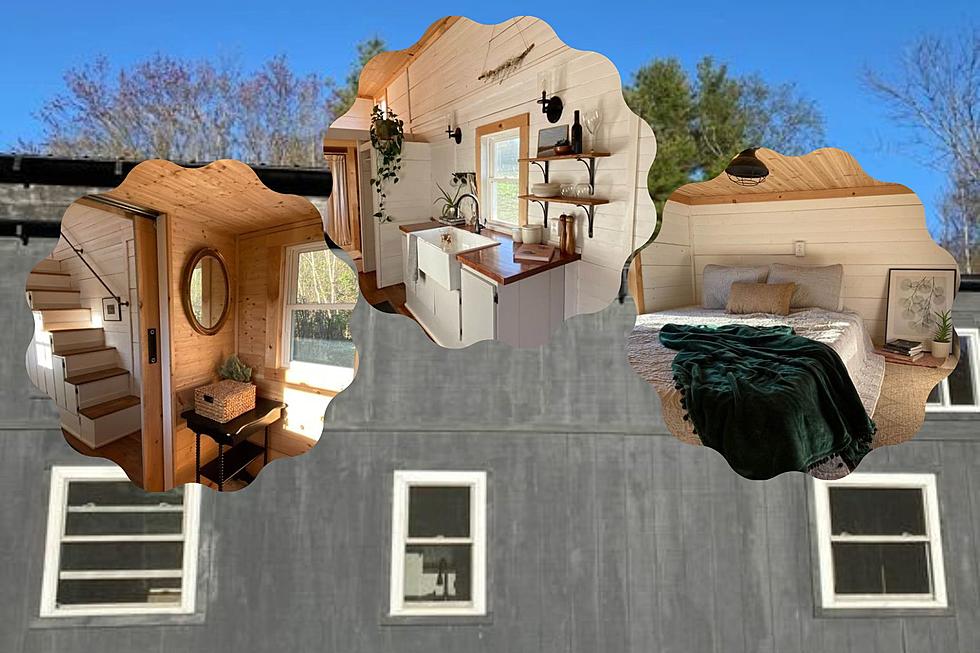 Take a Look at This Adorable Tiny Saratoga House for Just $76K
Tiny House Marketplace Facebook page-Canva
Live Simply Yet Comfortable in This Adorable Tiny Saratoga House For Just $76K!
Looking to downsize yet live comfortably? This tiny house may be just what you are looking for. It's a two-bedroom tiny house that is ready to roll. You find the land and they will park it there for you. It is located in Saratoga Springs. The main level is 208 square feet and the upper two lofts add another 130 square feet. There is a composting toilet, and hookups for a washer, dryer, and refrigerator. The tiny house has a full electric panel, drainage, water, plumbing, and a full shower. The kitchen has a cute farmhouse sink. There is plenty of storage underneath the stairs, tons of natural light, insulation, and beautiful cherry floors. This adorable
tiny house
is for sale for just $76,000.