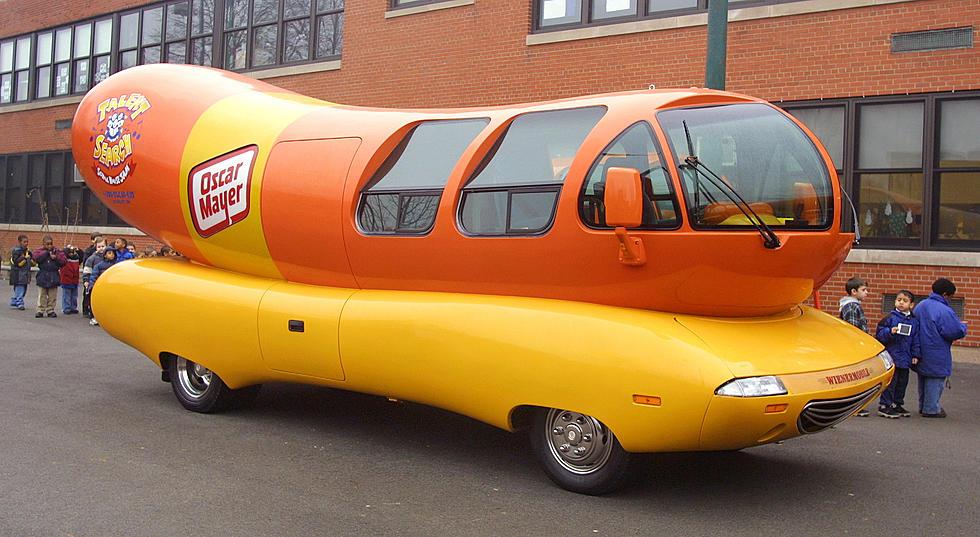 Stay In The Oscar Mayer Wienermobile – Here's How
Getty Images
Get ready because starting today, you have a chance to make all of your Airbnb dreams come true. You can win your way into staying inside the Oscar Mayer Wienermobile. According to Simplemost.com, you have your chance to stay inside the iconic Oscar Mayer Wienermobile. This Airbnb listing will fill-up fast. They are only accepting three winners.
Starting today (July 24th) you can book your stay inside the twenty-seven foot hot dog. There are plush accommodations including an outdoor set-up, a fully-stocked fridge with Oscar Mayer wieners, and you will take home your own Oscar Mayer grill on wheels. They will throw in the accessories too and the hot dog accents throughout.
You can submit your request to stay on-board in Chicago on either August 1st, 2nd or 3rd. It only holds two people for one night only. It's $136 for a one night stay. Click HERE to check out the accommodations and to reserve your night in the Oscar Mayer Wienermobile.