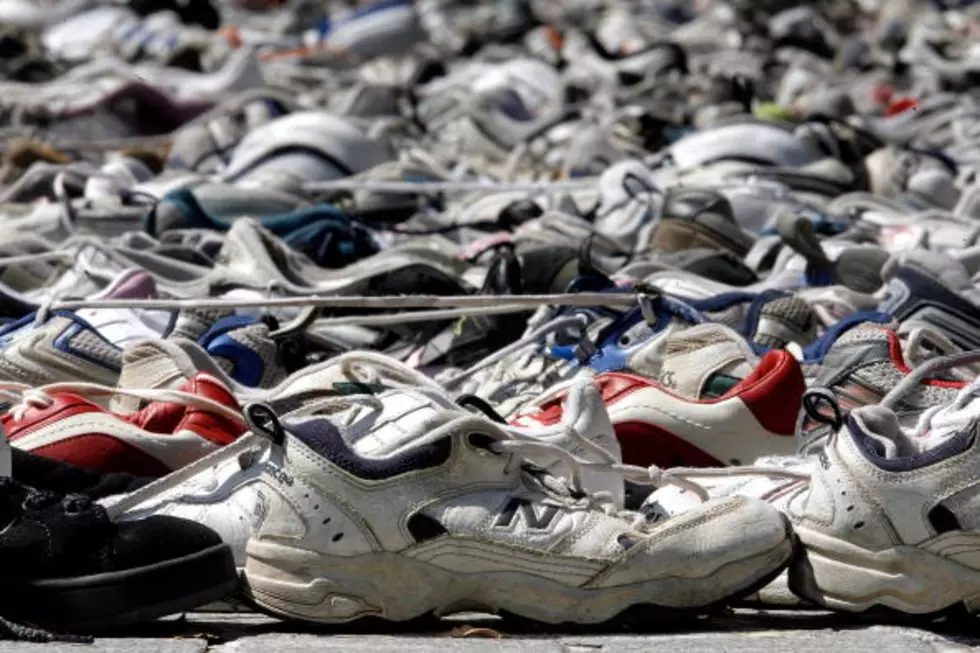 Sneaker Drive To Raise Money In Albany
Chip Somodevilla/Getty Images
Here it is almost a month after Tropical Storm Irene hit the Albany area and surrounding communities, and you would think that the recovery would be almost complete. For the storms we usually get, the damage is usually something that we deal with within a few days or weeks, but this was not a normal storm by any means. There's still a need for so many things, and the Sidney Albert Albany Jewish Community Center is another place that is helping out. They're having a sneaker drive as a way to raise money for the victims of Schoharie County. They're also accepting clothing and non-perishable food items, too.
The center's address is 340 Whitehall Road in Albany. Their phone number is 518-438-6651.
So look under your bed and in your closet and see if you have anything that you can donate to our neighbors still in need. Don't you wish that recovery from"Irene" happened yesterday, or at least sometime this week?