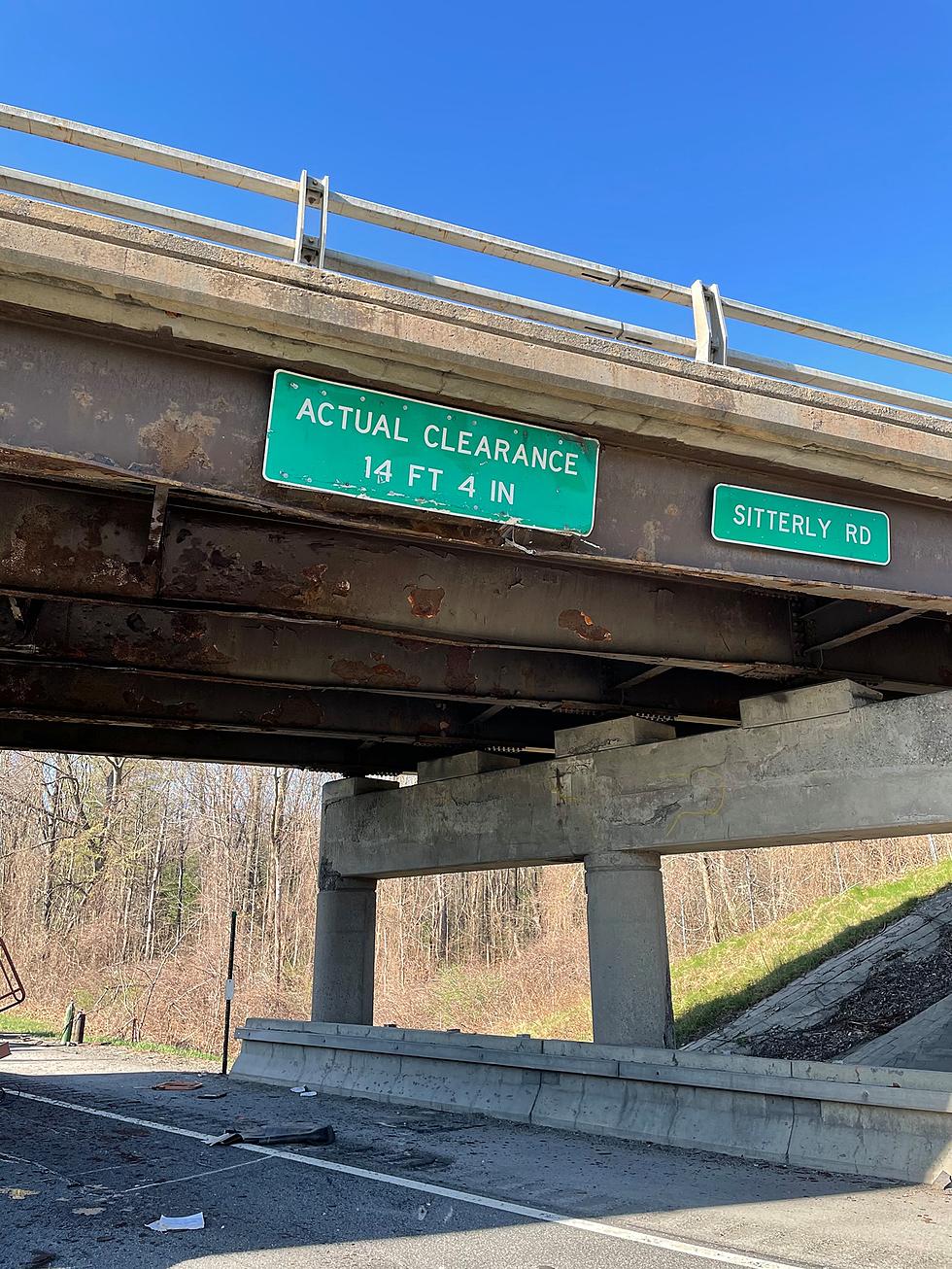 Sitterly Road Overpass Temporarily Opens
Photo: Dahn Bull Facebook
Thank goodness no one was injured when a lift truck on a tow truck slammed into the Sitterly Road overpass above the Northway between Exit 9 and Exit 8a on April 14th. But it did major damage to the Sitterly Road Bridge. The Department of Transportation has been working hard to get that overpass open and even though it's just a temporary fix, it will alleviate some of the traffic congestion in that area.
We rely on that roadway from Route 9 to Sitterly Road that connects us to Clifton Park Center. Since the accident on the Northway that damaged the overpass, it has been not only an inconvenience but a hassle to get to that area. The crews from the DOT have been working hard since May 2nd to do a temporary fix. That is now complete so that limited traffic can pass through that area according to News 10 ABC.
There is a temporary bridge, approaches, ramps, pavement, and railings have also been complete. There are some limitations, however. Officials say that there are restrictions on the temporary bridge. Oversized and overweight loads are not permitted and there is a temporary speed limit of just thirty miles per hour.
The Department of Transportation says that this is just a temporary bridge overpass to get traffic moving again. There are preliminary designs and a permanent replacement overpass is currently being developed.
Glad to see that they worked so hard to get the damaged overpass fixed so that traffic flow is better in that area. Ever since the accident, that area has been a nightmare for commuters.
UP NEXT: See how much gasoline cost the year you started driving