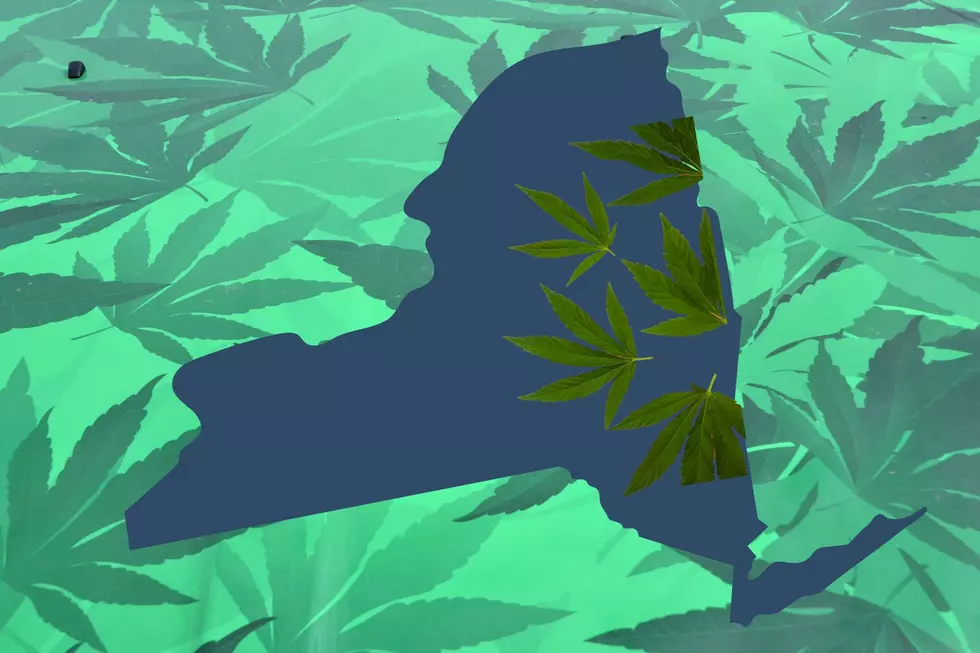 2nd Capital Region Cannabis Dispensary Now Open!
Canva
Four months after the first Capital Region cannabis dispensary opened in Schenectady, the second dispensary is open for business in Rensselaer.
In April the first Capital Region cannabis dispensary opened on Upper Union Street in Schenectady. The second location is now open after a month-long delivery service has been running.
Where is the 2nd Capital Region Cannabis Dispensary Open?
Stage One Dispensary is now open at 810 Broadway in Rensselaer. It is the old Rensselaer County Bank. The building is located right off exit 7 of the I-90 and near the Rensselaer train station exit. Stage One Dispensary store is twelve hundred and fifty square feet.
Stage One Dispensary is owned by Josh Mirsky and Nate Innes. They want to establish the fact that their products go through strict testing standards for mold and yeast according to the Albany Business Review.
The owners said that they have a staff of seventeen "budtenders" who serve the customers and are trained by the processors that make the products. Owner Mirsky said,
What the cultivators and processors are training our budtenders on right now are different processes to produce the products that we'll be selling so they understand how the oils are made by different brands and what processes they use and what types of terpenes are used. And the thought that goes into it is there's a reason behind it and we want to make sure that our budtenders and our patrons understand that.
Stage One Dispensary products include cannabis flowers, edibles, vaporizers, concentrates, topicals, beverages, and more.
Take a Look at This Budding Property-Hemp Farm Sold in Rensselaer County
Check out this hemp farm that sold in Rensselaer County. It sits on one hundred and ninety acres, has two ponds, trails, and solar power. There is also irrigation, heaters, a 3500 square foot barn, and an old sugar shack. It was listed for $845,000 as a turnkey business. It sold for $770,000.