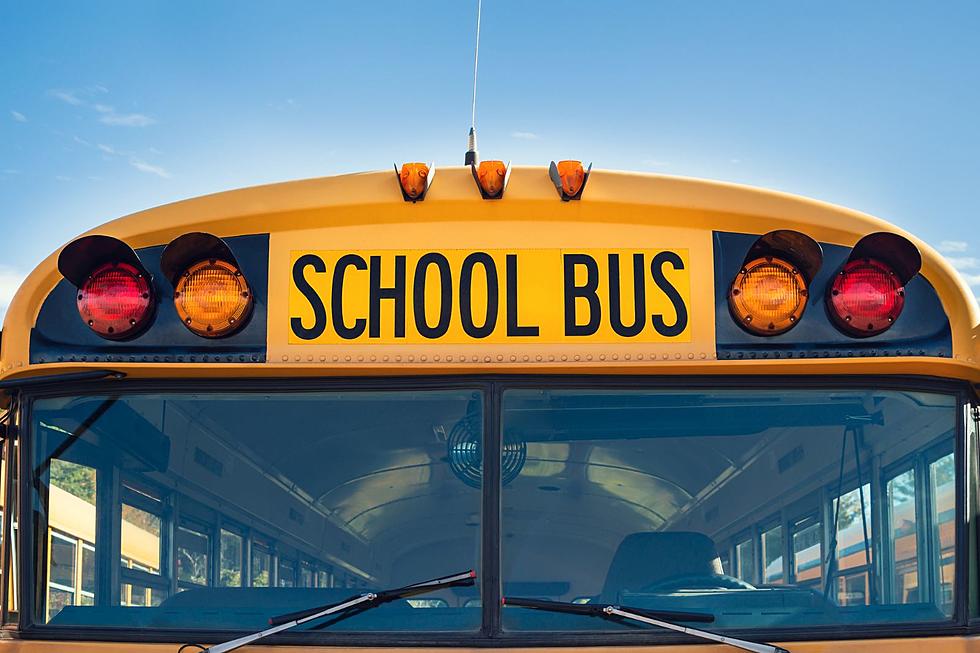 One Dead in Accident Involving Mechanicville School Bus
Canva
An early morning accident involving a Mechanicville Central School bus has closed Route 67 in Stillwater for hours. Early on details were vague on what actually happened. We now have the information.
What Happened?
According to the Saratoga County Sheriff's Office press release, a 2007 Chevy Cobalt driven by Jacob Granberg was traveling eastbound on State Route 67 around 7:15 am when he crossed over the westbound lane and hit a Mechanicville Central School bus head-on. Law enforcement stated that the bus then crashed into a 2013 Kia Optima that was driving eastbound behind the Chevy Cobalt.
Was Anyone Injured?
Twenty-three-year-old Jacob Granberg of Ballston Spa died in the crash. The driver of the Kia Optima, forty-five-year-old Tara Beagle of Rock City Falls was taken to Albany Med by ambulance where she is in stable condition with non-life-threatening injuries. At the time of the crash, there were four students on the school bus heading to BOCES. All of the students and the bus driver, seventy-four-year-old Robert Norton, are reportedly okay with no serious injuries.
State Route 67 remains closed (as of 11:30 am) in both directions between George Thompson Road and Viall Avenue CR 75 in Stillwater.
Can't Miss Top 10 Country Shows Coming to Upstate New York in 2023
The summer country concert season is shaping up in Upstate New York. Check out the top 10 country shows coming to various venues across the state. They include casinos, fairs, amphitheaters, baseball stadiums, and arenas. You may have to drive a little way to see your favorite artists but you know it will be totally worth it. Don't miss these top 10 country shows coming to Upstate New York this summer.