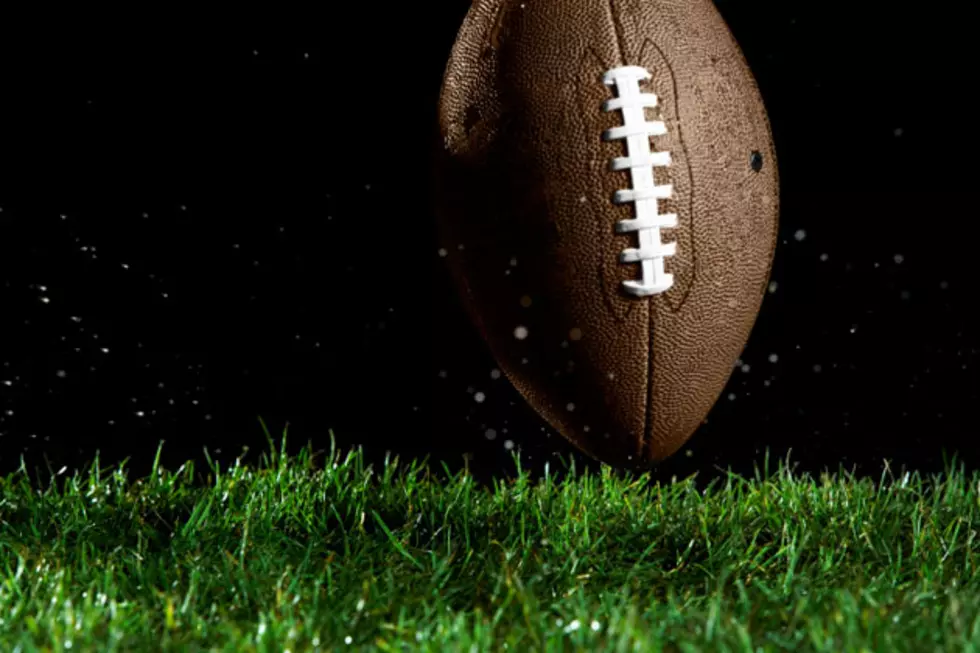 Shen & Saratoga With Big Road Wins In Friday HS Football Recap
Thinkstock
There were 24 games on the Section 2 high school football schedule for the final Friday of September. Big road wins, close games and upsets highlighted the halfway point of the gridiron season. Other games saw some of the Capital Region's most highly ranked teams continue to roll in 2022.
Let's begin with some rivalry action. Colonie took the short trip across town to #1 CBA and got hammered 48-13, while #2 Schuylerville visited #19 Broadalbin-Perth and left with a 44-0 victory. #3 Glens Falls traveled to Cohoes and shutdown the home team 47-6. In what was definitely one of the most anticipated match-ups of the weekend, #4 Shenendehowa traveled to #5 Shaker. The Plainsmen and the Bison didn't not disappoint the packed house in Latham. Shen won in overtime 20-14.
#9 Ravena-Coeymans-Selkirk traveled out of Section 2 on Friday as they took on O'Neil of Section 9. O'Neil is located in Highland Falls, NY, just south of West Point on the Hudson River. The Section 9 power proved to be too much for RCS, winning by a score of 36-13. No matter the outcome, these trips are great experience for high school student-athletes. #10 Amsterdam snuck by Columbia 50-42, as #12 Guilderland did the same and got by Bethlehem 8-7. #13 Cambridge-Salem smacked #23 Greenwich 44-0, while #14 Saratoga rolled Schenectady 27-0.
#15 Stillwater had a tough time on their home field with #17 Warrensburg-North Warren Central-Lake George. WNWCLG rolled the Warriors 54-18. #16 Gloversville handled visiting Hudson Falls 47-14, as #18 La Salle did the same to Mohonasen 48-8. #21 Averill Park traveled to Troy for a convincing 42-8 win, while the Scotia-Glenville defense went to #24 Schalmont and shut them out for a 6-0 upset victory. #25 Lansingburgh went to Green Tech for a 28-6 win. Any missing scores will go into our Saturday recap. Rankings, scores and game stats are available on maxpreps.com. Please remember if you want to contribute scores or photos, you can DM on Twiter @charlievoelker or e-mail charles.voelker@townsquaremedia.com.
New York Fall Foliage Map 2022
Timing is everything if you want to do some leaf peeping. This is what you can expect in New York State and the entire Northeast for Fall 2022.
List of the Top Halloween Haunts and Attractions in Upstate NY!
Here's a list of some of the most popular haunted attractions in Upstate NY for the 2022 Haunting Season - now happening!