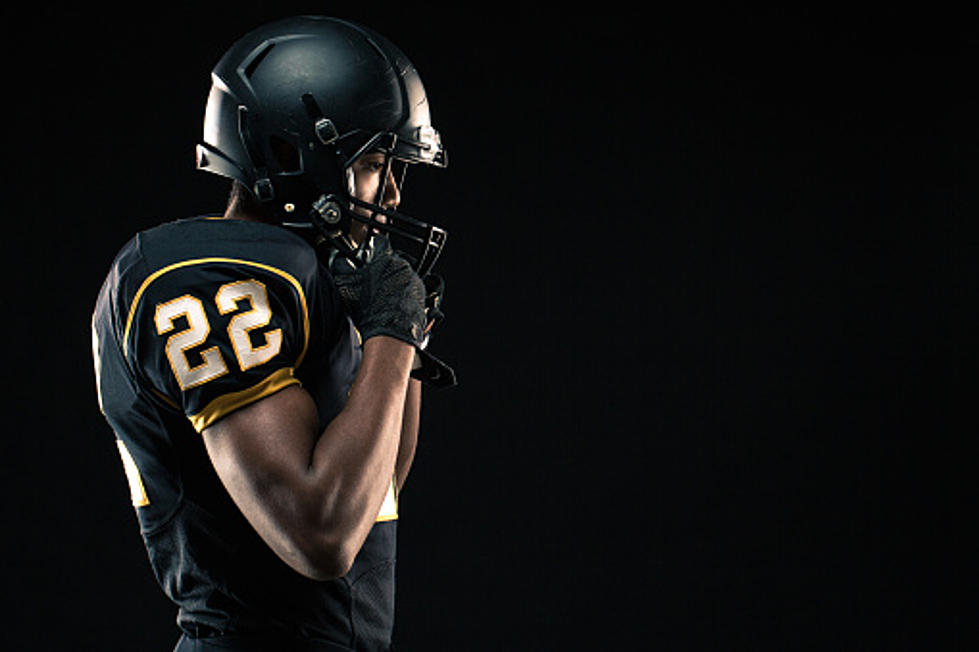 Shaker, Ballston Spa & Niskayuna Roll In Friday HS Football Recap
Getty Images/iStockphoto
It was definitely fall football Friday night with temperatures at some fields in Section 2 dipping into the 40's as the sun fell on the evening. 24 teams suited up for 12 games in the Capital Region. There were a number a blowouts, some excitingly close games and some upsets. Something for everyone.
Let's start with some of the ranked team action. #1 CBA plowed Schenectady 47-0, while #4 Shaker did the same to Colonie 63-12. #5 Shenendehowa pummeled Bethlehem in front of the Eagles home crowd 45-7, while #8 Burnt-Hills-Ballston Lake did the same to South Glens Falls much to the dismay of the Bulldogs fans 47-6. #10 Ravena went on the road and shut-out #25 Lansingburgh 21-0, as #15 Gloversville traveled to Scotia-Glenville and left with a 41-6 victory. How about some upset action?
#19 Saratoga knocked off #6 Guilderland 18-14 in a thriller, while #16 LaSalle snuck by a tenacious Troy team 28-27. The #13 Scotties continued to play well as Ballston shut-down visiting Albany 40-6, as #20 Warrensburg-North Warren Central-Lake George crushed Mechanicville 50-0. #18 Greenwich took care of Canajoharie 28-20, while Icabod Crane knocked off Cobleskill-Richmondville 27-13.
There are a number of unreported scores from Friday's action. We will update those and give you all of the Saturday scores in tomorrow's recap. If you want to send game scores or pictures of your high school's game, please e-mail them to charles.voelker@townsquaremedia.com or you can DM me on Twitter @charlievoelker. Good luck to all of the Capital Region high school student-athletes and coaches.
Seven Times Saturday Night Live Attacked Upstate NY
Saturday Night Live may be "live from New York" every week, but that doesn't mean the show is always kind to those who live in New York, and these are seven times they attacked Upstate New York.
Click the red title of each photo in order to watch the full sketch on YouTube.
Enchanted Catskills Cottage For Sale
This whimsical property in Jefferson, NY will make you feel like you are back at Storytown USA in Lake George or that you've been transported to a home in the Enchanted forest.