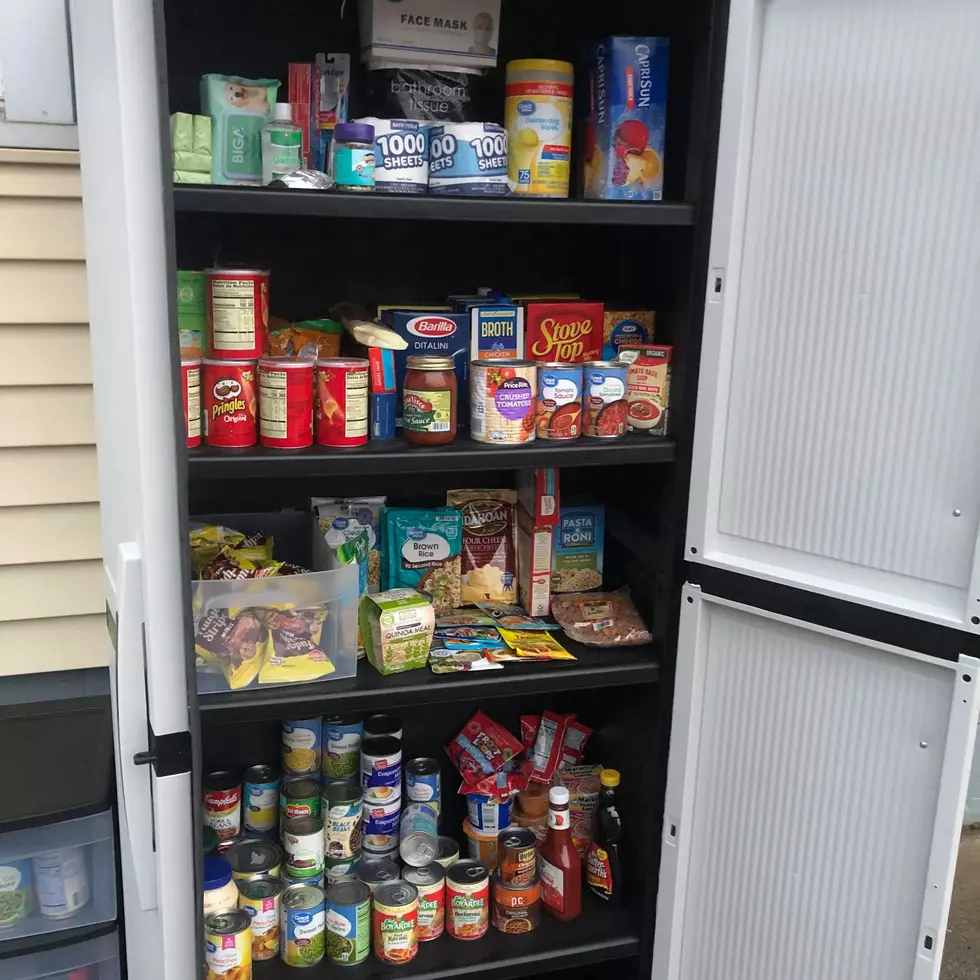 Selkirk Woman's Kindness Cabinet Helps Those in Need
Photo: Lisa Janicke Facebook
When I saw this story about the Selkirk woman who turned the front of her house into a community food pantry for those in need, the first thing I thought was, "Wow, now that's a kind thing to do."   Kindness is defined as "the quality of being friendly, generous, and considerate" and this checked all of the boxes.
Enter your number to get our free mobile app
Kindness doesn't necessarily come in the form of anything expensive, outrageous or over-the-top. In fact, one might argue that kindness in its purest form is best kept simple and understated, with no questions asked.  And that's exactly what comes to mind when I think of Lisa Janicke, a nurse from Selkirk after News Channel 13 shared her story.
Lisa, according to the story, has signs that guide people to the front of her house.  That's where people in need will find the cabinet of kindness- on her porch - filled will all sorts of essentials that people can take, free of charge.
Janicke told News Channel 13 that people are more than welcome to help themselves to any of the toiletries, snacks and canned goods that she stocks in her kindness cabinet.  She told the news channel that others in her neighborhood have been generous as well, helping her stock the cabinets by offering up things of their own to give away.  She says she'll keep stocking the cabinet as long as she has the goods to give away.
Kindness may come in all shapes, sizes and colors, but regardless of its form, you sure know it when you see it.
What Are the Signature Drinks From Every State?