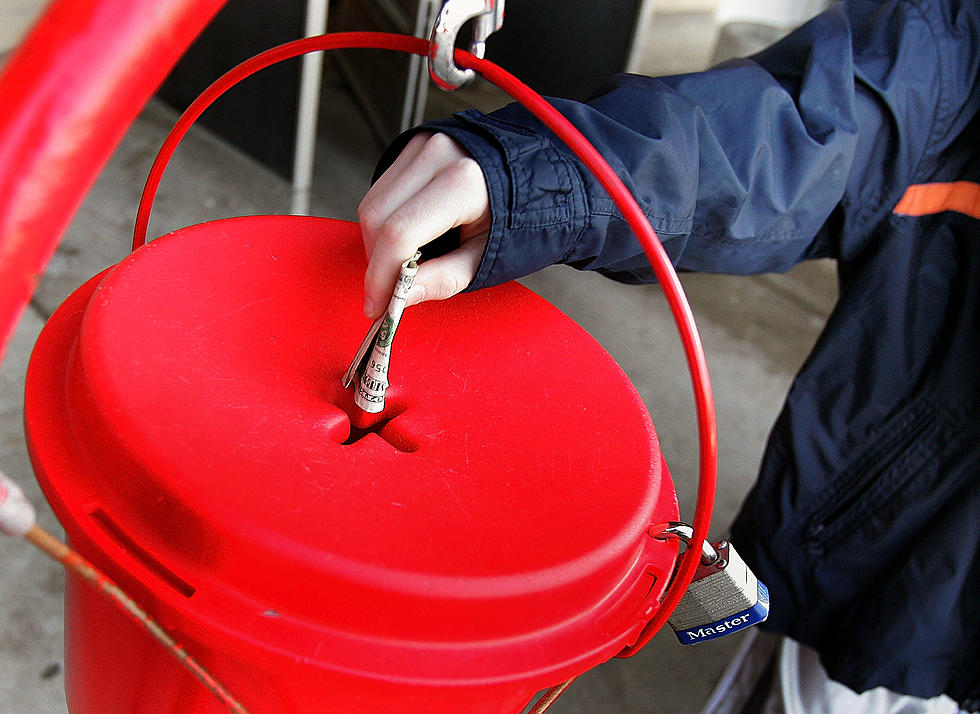 Salvation Army Hoping to Raise Over $750K
Getty Images
If you did any shopping over the holiday weekend you most likely heard the ringing before you saw the red kettle. The Salvation Army is back with their annual tradition, The Red Kettle Campaign, with the hopes to raise over $750,000 this year.
Volunteers can be found ringing the bell in front of Price Chopper, Walmart, Shoprite, and the Niskayuna Co-op. Major Michael Himes, commanding officer of the Salvation Army Schenectady Corps, told the Daily Gazette "there is a good number of volunteers between students and service groups who offer their time to man the kettles".
At this time, the Capital Region only accepts cash, coins, and checks. Electronic kettle donations are accepted in a few places in other states but not here in the Capital Region according to Himes. Electronic donations online are accepted through the Salvation Army's website, https://www.salvationarmyusa.org.
The first kettle drive dates back to 1891 as a way to provide Christmas dinner for the less fortunate. This year the Salvation Army hopes to assist more than 23 million Americans.