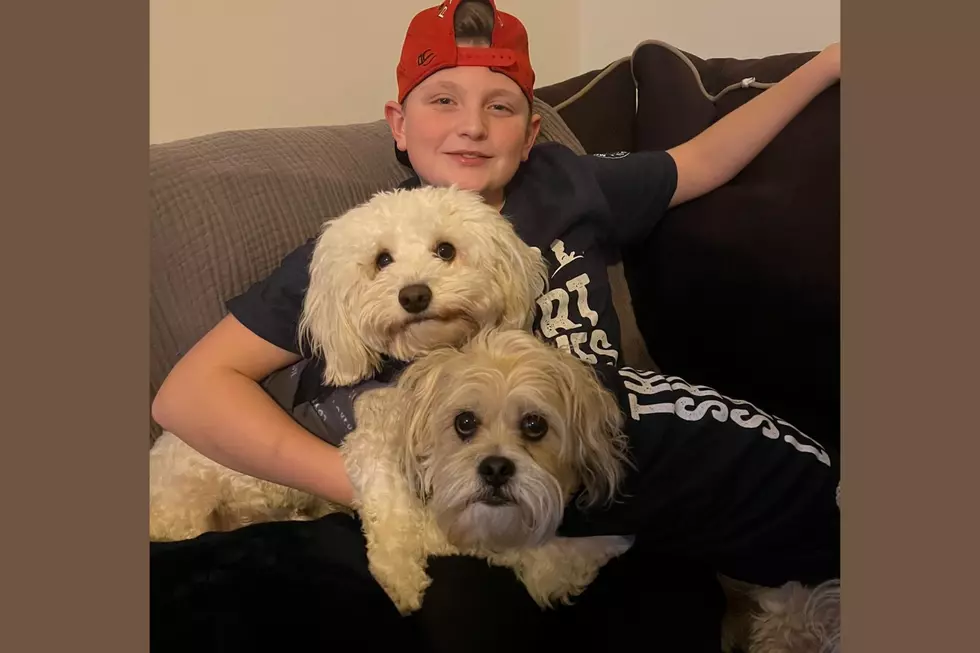 My Son Talks About St. Jude's Mission & How You Can Help
Chrissy
We are fortunate to have a healthy and active 11-year-old son. Ryan is a compassionate kid and each year we talk about how important the mission of St. Jude is and why we do the radiothon on WGNA. Sometimes it's more impactful to hear an innocent child talk about the amazing work that St. Jude does.
Here is Ryan Talking About What St. Jude Does
It is true that patients and families at St. Jude Children's Research Hospital never receive a bill for treatment, travel, food, or housing. Ryan was also impressed that the siblings of the St. Jude patients are also thought of. I explained to him that they make it so the family can stay together and still be a kid while their brother or sister is being treated.
If your kids or grandkids are healthy, please donate to St. Jude Children's Research Hospital, no family ever receives a bill for travel, treatment, food, or lodging. Donations from our 18th Annual Country Cares For St. Jude Kids Radiothon go directly to St. Jude so that they can continue to focus on curing childhood cancer. Please become a Partner In Hope. Your $19 donation per month (on your credit or debit card) helps continue the fight. You will also receive a "This Shirt Saves Lives" t-shirt.
Breathtaking Views of Niagara Falls-Named One of The Most Beautiful Waterfalls in the World
Travel and Leisure
magazine named the top 21 most beautiful waterfalls in the world and Niagara Falls made the list. Niagara Falls consists of the Bridal Veil Falls on the New York side or the American Falls and the Horseshoe Falls across the river on the Canadian side. They are worthy of being on this list. I have visited many times in all different seasons and it is truly breathtaking. Just think one of the seven wonders of the world and the most beautiful waterfalls in the world is right here in New York state!