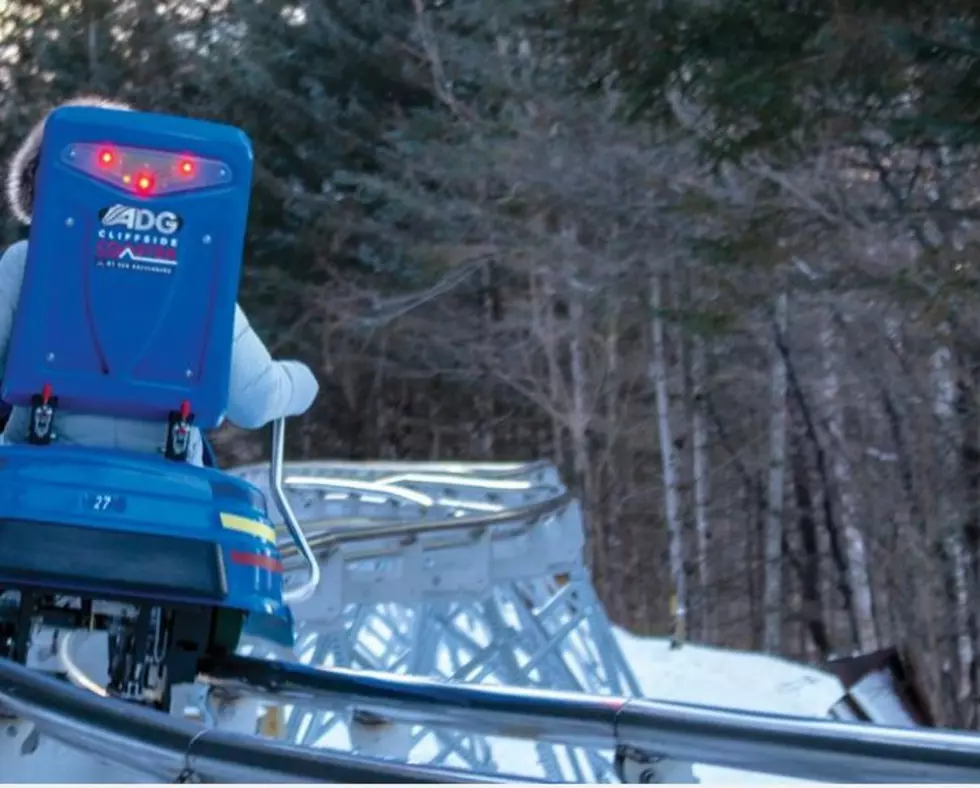 Ride The Old Lake Placid Bobsled Track – Cliffside Coaster
https://mtvanhoevenberg.com/todo/cliffside-coaster/#tab+tickets
If you are looking for some cool winter fun that isn't too far of a drive, check out the Cliffside Mountain Coaster in Lake Placid. It's fun for the whole family and open year-round. Here are the details. According to NewYorkUpstate.com, Lake Placid has a lot to offer especially in the winter months. After opening in October, the Cliffside Coaster is located in the Lake Placid Olympic Sports Complex at Mount Van Hoevenberg. They renovated the bobsled track and turned it into the coaster which is the longest coaster of its kind in North America.
The revitalization of the Lake Placid area specifically the Mount Van Hoevenberg complex was done to bring in more tourism to the area culminating with the Cliffside Coaster. Governor Andrew Cuomo said that the Cliffside Mountain Coaster is the thrilling addition the area needed. The Cliffside Coaster is open all year-round and though it might be cold, the views are gorgeous of Lake Placid.
The Cliffside Mountain Coaster is open on Saturdays and Sundays from 11 am until 4 pm. Tickets must be purchased online in advance where you will get a specific time and date to ride the coaster. Because of COVID-19 protocols, there are some guidelines in place. There are also restrictions. Drivers must be fifty-two inches tall and at least nine years old to ride the coaster. If you want to ride with a passenger, you must be at least eighteen years or older. To be a passenger, you must be between three and twelve years old and at least thirty-six inches tall. There is also a three hundred pound weight limit per sled.
Enter your number to get our free mobile app
The 100 Best Places to Live on the East Coast