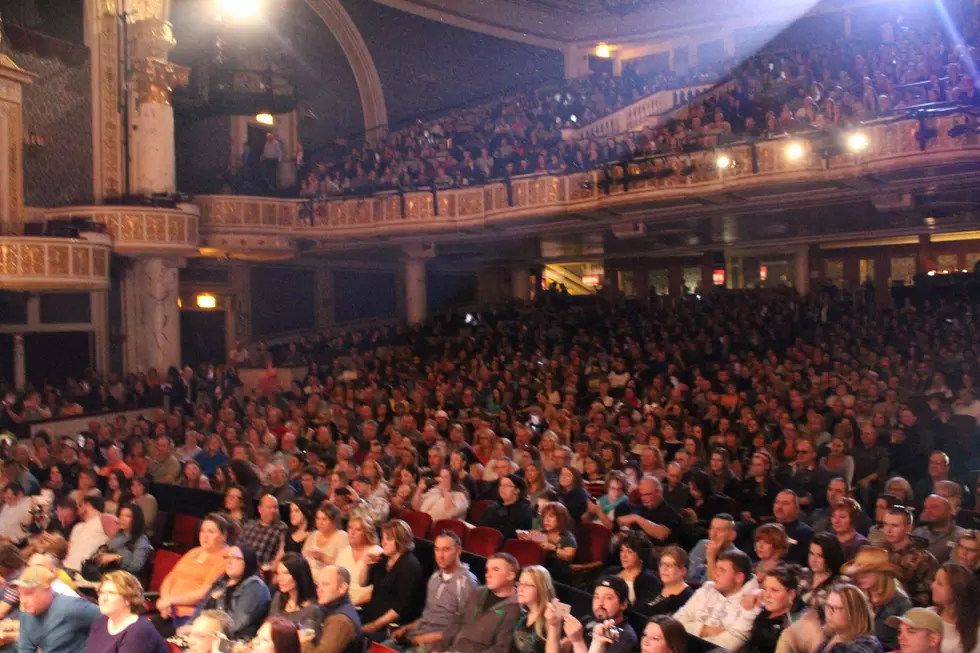 Proctor's To Install New Seats In Time For Secret Star
Credit: Ariana Sheehan
You may find our next Secret Star to be a little more comfortable than past shows at Proctor's.
You may recall back in May I first reported on Proctor's plans to upgrade their seating. Well that project has been underway and is on track to be completed ahed of GNA's next for Secret Star Acoustic Jam Wednesday, October 17!
According to CBS 6, the project has been under way and is close to being wrapped up. The lower level seating is pretty much complete, and the balcony seats will be wrapped up in the next few weeks.
Proctor's CEO Philip Morris told CBS 6 in the past most complaints have been about the old seats. With higher seat backs, high quality  cushions and more legroom the new seats should make for a much more comfortable Proctor's experience. You can can a preview of the new seats and other improvements in a CBS 6 video.
Make sure you are ready to purchase your more comfortable Secret Star seat at 10am this Thursday right here at our website!