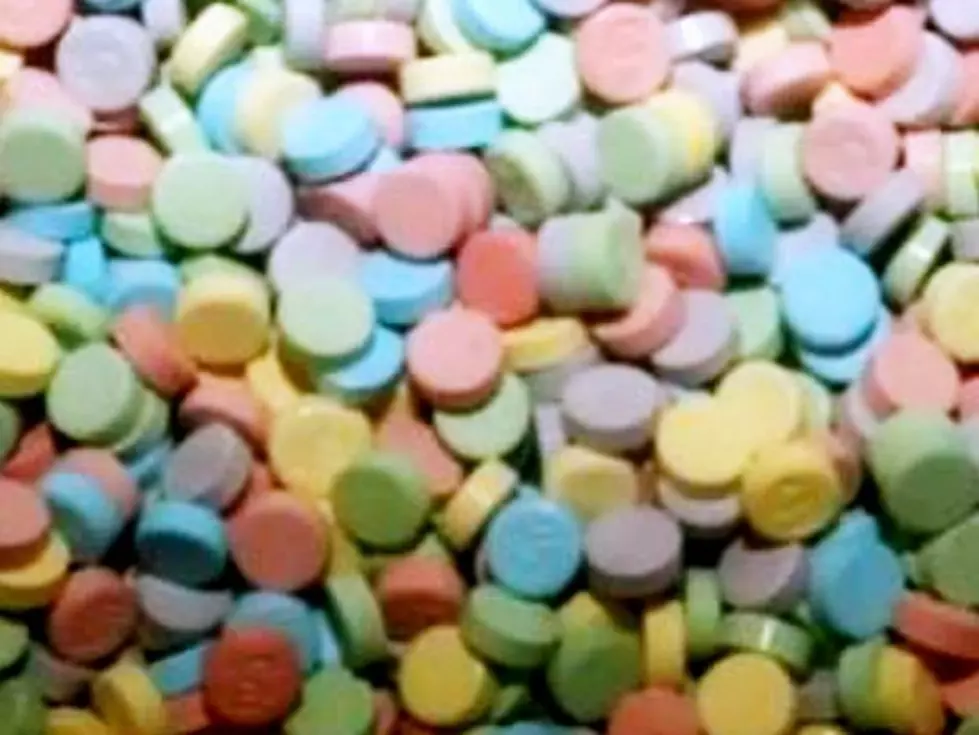 Police Warn: Heroin Found Disguised As Candy in Elmira
Elmira Police Department
The heroin epidemic seems to be getting worse and more creative by the day. Everything you know about the drug may change when you hear what was found in the Elmira area of New York.
So innocently disguised, Police found a drug that appeared to be SweetTarts candy which even includes a very similar "S" stamped onto it. What it actually contains is not sugary sweet at all, but a mix of Xanax, fentanyl and heroin which could be making its way within the Capital Region.
It's very important to keep your eyes open on this creative twist. Elmira Police are asking that if you have any information about the distribution or otherwise to please contact them 607-737-5611 or their anonymous tip line 607-271-4285. Lets get this drug off the streets, especially before Halloween comes back around.