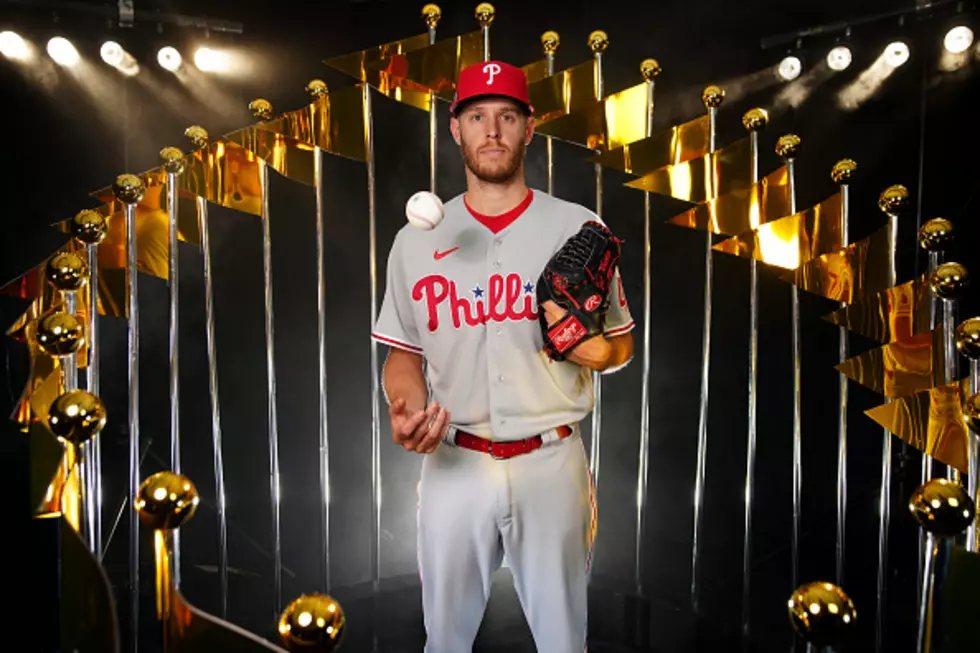 Phillies Star Shares Insight On deGrom & New York Mets
MLB Photos via Getty Images
All-Star, right-handed pitcher Zach Wheeler is preparing to start Game 2 of this year's World Series for the Philadelphia Phillies. After the 2019 season, the former New York Met was basically disregarded as he hit free agency, by his former employers, Fred and Jeff Wilpon. Wheeler still has plenty of friends in New York, including pending free agent ace, Jacob deGrom. On Thursday, after their pre-World Series workout in Houston, the Phillies ace shared some of his discussions with with his former teammate regarding deGrom's future with the Mets.
Wheeler talked to reporters including Mike Puma of nypost.com. "He told me he is happy there. I just think he wants to get compensated for what he's done," Wheeler explained. When asked about DeGrom's current contract that potentially has two more years on it for $62.5 million, Wheeler said, "I don't think it was the right compensation at the time." Many around the baseball world felt like former general manager for the Mets at the time, Brodie Van Wagenen, took advantage of his relationship former client. Van Wagenen was deGrom's agent at CAA prior to taking the GM spot with the Mets.
Wheeler understood why deGrom signed the deal. "I can't speak for him, it's a lot of money and it's life-changing money and I think anybody would have taken that at the time. But at the same time people have seen what he's done and maybe you can correct it along the way, and this is his chance to correct it," the Phillies' Game 2 World Series starter reflected. The former Mets ace seemed to hope that is old friend Jake stays in New York. "I enjoy facing him," Wheeler said. It will certainly be an interesting few months for the New York Mets and their future or former ace.
Ten Offseason Questions Answered For The New York Mets
Twelve New York Mets on the 2022 Wild Card roster will become free agents 5 days following the conclusion of the World Series. Who stays? Who goes? What else will general manager Billy Eppler and manager Buck Showalter have in store for Mets fans this offseason.
10 Biggest Questions Facing The New York Yankees This Offseason
What do the New York Yankees have to do in order to win a World Series title in 2023?