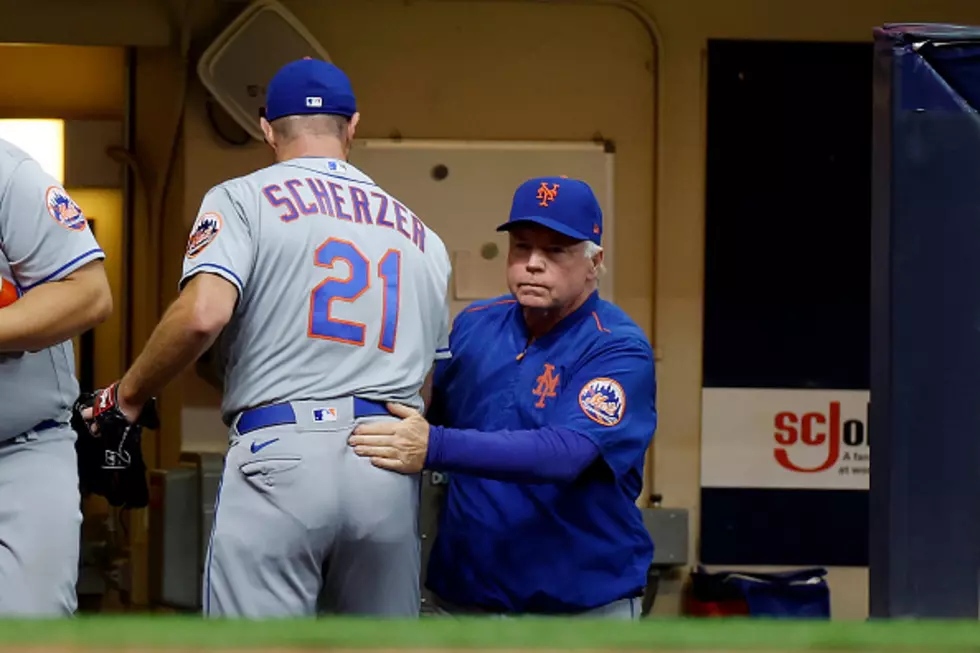 Who Is To Blame For The NY Mets Disappointing End To 2022?
Getty Images
It is still very hard to believe that the New York Mets are done in 2022.  The Mets got beat in a best of three series by the San Diego Padres where all three games were played at Citi Field.  To say the Mets being eliminated is disappointing, would be an understatement.  They won 101 games which was the second most in franchise history.  They had two of the best, if not the best, pitchers in all of baseball in Max Scherzer and Jacob deGrom.  They also had a veteran and experienced manager in Buck Showalter.  Yet they have nothing to show for it.  Below is my quick take on the Mets as seen in The Times Union:
Max Scherzer failed when the New York Mets needed him the most, and Scherzer is the reason the Mets were a one and done in the playoffs.  If Scherzer doesn't give up four home runs on Friday night in game one the Mets would have been set up to win the Wild Card series. Instead Joe Musgrove, a former Tri-City Valleycat dominates the Mets and the San Diego Padres are moving on to face the Los Angeles Dodgers. The regular season numbers do not matter, what matters is what you can do in the postseason, and Scherzer didn't deliver. Mad Max is the reason the Mets season ended long before it was supposed too.
MJ and I discussed the Mets failure of a season this morning right here on Big Board Sports.  Below is our full conversation on this.
This Mets will look a lot different in 2023 with all of the free agents and contracts pending on their roster so we will see what transpires in the offseason.
Ten New York Mets' Players Who Were Arrested, and Why
Professional athletes are just like us: sometimes, they get in trouble with the law. These ten New York Mets' players were arrested at some point, and here's why.
Ex-Capital Region Manager Takes Down New York Mets Polar Bear
In the final game of the three game series, the New York Mets and St. Louis Cardinals were involved in a bench clearing brawl. A former Tri City ValleyCats manager was right in the thick of things.