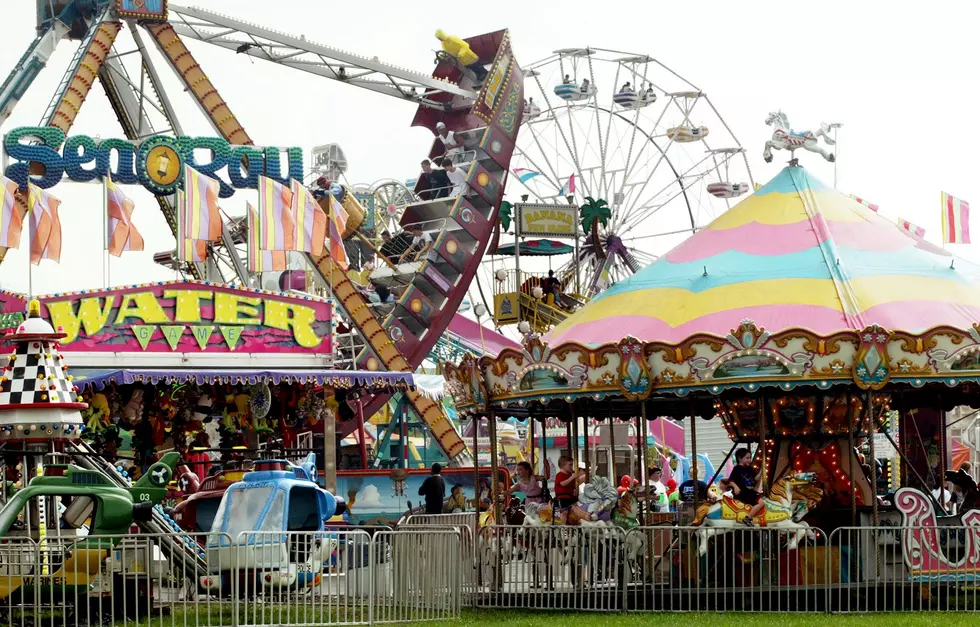 Organizers Decide To Cancel 2020 Washington County Fair
Getty Images
Tough decisions are being made by so many regarding summer events, and organizers have made the tough call to cancel the 60th Anniversary Washington County Fair.
It was the Altamont Fair yesterday, and now today the Washington Country Fair announced on their Facebook page they have cancelled this year's event. This one had to be extra difficult as this year the fair was supposed to celebrate it's 60th anniversary. The fair called this an 'emotional and challenging decision' in their announcement.
These decisions are truly challenging because there is still hope at this point some larger events could start happening late in the summer. The New York State Forward reopening plan calls for arts, entertainment and recreation to return in phase four which we are on track to hit by July. The big question mark is what will events look like as far as social distancing and capped attendance, and if you can have an event, will it be safe and can you have enough people attend to cover expenses. A lot of these questions will only be answered with time, so planning an event 2 or 3 months out really becomes a challenge with an unknown landscape. It makes it tough for those who work so hard to put on these great local events.
Washington Country Fair organizers are now looking ahead and planning for next year's fair August 23rd to 29th, 2021.
Enter your number to get our free mobile app
See the Must-Drive Roads in Every State