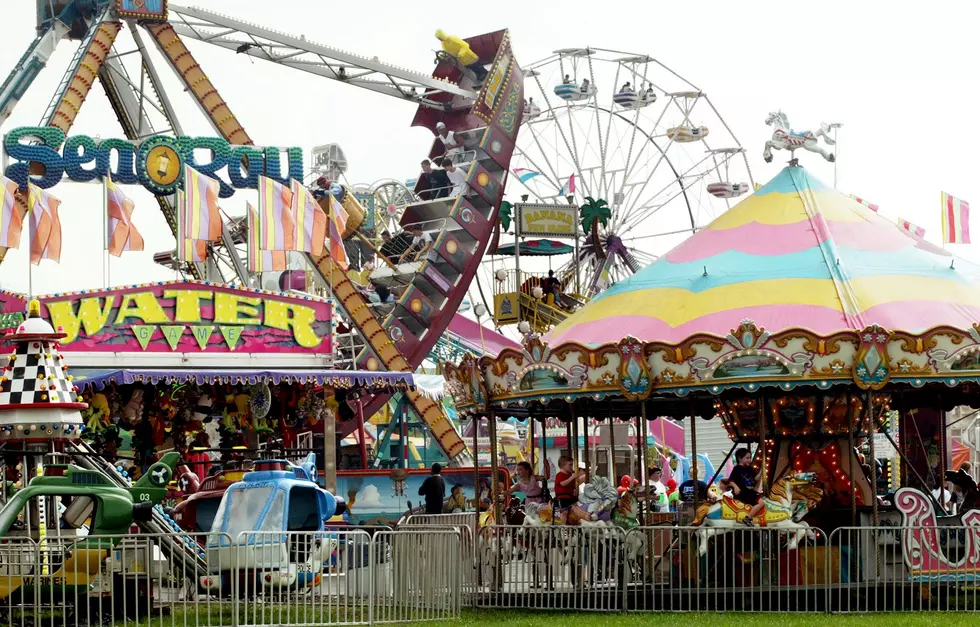 Summer Bummer: Altamont Fair Cancelled Due To Coronavirus
Getty Images
Another local fair has been cancelled due to the ongoing pandemic.
You would figure at this point we would be used to these announcements. But with each great local event we lose, it does not get any less disappointing. The Altamont Fair is the latest event to get cancelled due to the COVID-19 pandmeic, according to News 10. Altamont Fair Board President Kathleen Stanton told News 10 "... that despite our best efforts to create a safe path to host the Altamont Fair, it is clear we must cancel for this year to do our part to minimize the spread of COVID-19."
That is the difficult question any event that has a mass gathering is faced with: when will it be safe to gather? With the planning that goes into executing a big event like the Altamont Fair, that uncertainty becomes a huge roadblock to planning and ensuring safety. While we open businesses and deal with smaller gatherings, we are confident we can do that safely at this point as social distancing is much more manageable on a small scale. When you try to make a plan that works for thousands, that can be tricky. And honestly, would negatively effect the whole experience.